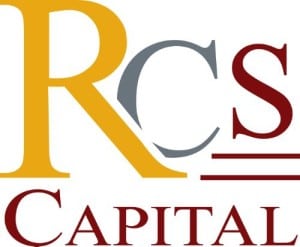 RCS Capital Corporation (NYSE:  RCAP) ("RCS Capital") today announced the appointment of R. Lawrence "Larry" Roth and Brian D. Jones to the Company's Board of Directors, effective immediately.
Roth currently serves as Chief Executive Officer of Cetera Financial Group while Jones is the Chief Financial Officer of RCS Capital.
Mark Auerbach, RCS Capital's Non-Executive Chairman, announced:
"We welcome Larry and Brian to the Board and look forward to benefitting from their valuable insight and extensive business expertise to continue to enhance shareholder value."

"In Larry, the RCS Capital Board gains a well-respected leader in the retail advice industry with over 30 years of experience building and growing innovative, high performing businesses. As CEO of RCS Capital's retail segment, Cetera Financial Group, Larry's presence on the Board will provide additional insight from our senior operational leadership team in addition to a preeminent perspective into, and voice for, the retail advice industry at the Board level.

"With respect to Brian, our Board will benefit from his deep financial expertise and extensive experience in tax accounting. As a Certified Public Accountant, Brian brings additional complex accounting qualifications to an already highly qualified Board.  I am confident that our Board will continue to work collaboratively with the RCS Capital management team to capitalize on the significant growth opportunities ahead."
RCS Capital Corporation is a full-service investment firm expressly focused on the individual retail investor. With operating subsidiaries including retail advice services, wholesale distribution, investment banking, capital markets, investment research, investment management and crowdfunding, RCS Capital's business is designed to capitalize, support, grow and maximize value for the investment programs it distributes and the independent advisors and clients it serves.