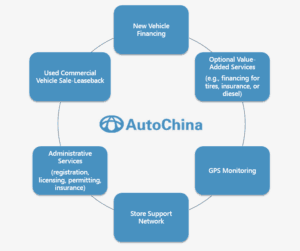 AutoChina International just reported 4th quarter 2014 financial resorts. AutoChina is a "leading provider of innovative financing solutions for China's transportation industry". The spread between quarter close and results may be slow for the US, but is typical for China.
AutoChina (OTCBB: AUTCF) announced decent full year growth rates with top line revenues over $813 million, up 23.6% from the year prior amount of $238.3. 4th quarter numbers were a bit flat.  Commercial leases increased 11.6 QoQ but total revenue declined primarily due to the lower average price per vehicle.
As part of their announcement, AutoChina revealed that their peer-to-peer lending platform K-Lend has originated over RMB 500 million in loans since its launch in November 2014. In USD that is over $80 million. Their affiliated e-payment platform, K-Pay, is generated approximately RMB 450 million per month now.  Both services were launched in Q4 2014.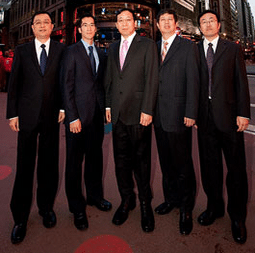 Young Hui Li, AutoChina Chairman and CEO, qualified 2014 as a year of "stability".
"…we developed and launched our K-Pay and K-Lend products to provide innovative Internet-based financial solutions for China's transportation industry. Together, we believe our electronic payment platform and peer-to-peer lending platform can provide a comprehensive one-stop funding and payment solution for small- to medium-sized transportation enterprises.

In 2015, as we continue to grow our commercial vehicle sales, servicing and leasing business in China, we will also focus on better serving our customers in the transportation industry by providing them with innovative financing solutions that will help them grow their businesses by increasing productivity and convenience."
The peer-to-peer lending platform K-Lend is an online lending marketplace that provides short-term operating capital for SMEs in the transportation industry. K-Lend is a platform through which AutoChina can originate loans and then sell the loans to the public. Currently, individuals may invest on the K-Lend platform and earn an annual interest rate of 8.5%. AutoChina earns origination fees on K-Lend loans.

Young Hui Li is also founder and Chairman of Hebei Kaiyuan, a real estate development firm.

Sponsored Links by DQ Promote