FundedByMe, a global crowdfunding platform based in Stockholm, Sweden, has recently added loan based crowdfunding and successfully launched a self-crowdfunding campaign.  The platform is also accepting Bitcoin as part of a pilot program to test cryptocurrency integration.  To meet the growing demands and expanding number of services, FundedByMe has hired additional staff.
"We constantly analyse what's going on in the crowdfunding market and try to identify newly born trends and needs. We have noticed that generally speaking platforms lack of professional business client support. On the other hand the market is quite fragmented and customers look for more comprehensive services. These two observations encouraged us for further improvements at FundedByMe," said CEO and co-founder Daniel Daboczy.
The list of new hires includes: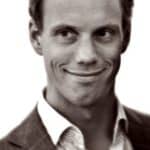 Henrik von Stockenström, Country Manager Sweden
Henrik von Stockenström has a background of business development and entrepreneurship as well as early stage investments and corporate finance – specialized in raising capital to small and medium sized companies. Henrik takes the role as Country Manager for Sweden, responsible for the interaction with entrepreneurs and to build a strong investor base.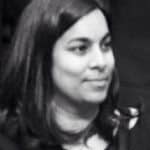 Lena Flykt-Rosén, Head of Partnerships
Lena Flykt-Rosén joins us with experience in business development and management consulting. She spent 8 years as a Manager with Accenture, working primarily in telecom, utilities and financial services. She moved on to manage corporate projects at AstraZeneca headquarters in London and eventually set up her own consultancy firm, serving UK public sector clients. In her latest role as Head of Department at Vattenfall, she headed up a team of internal management consultants. Lena takes on her new position, Head of Partnerships, with the intent to build the most compelling crowdfunding service in the marketplace for entrepreneurs and investors.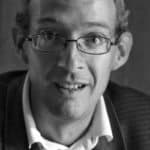 Hans Christopher 'HC' Toll, Chief Financial Officer
Hans Christopher Toll is high-class finance professional with 20+ years of experience in controlling and reporting, from a wide range of industries, such as heavy manufacturing, entertainment and retail. He is specialized in building analytical and forecasting tools for enterprises as well as preparing them for IPO. At FundedByMe Toll is in charge of financial planning and data analysis.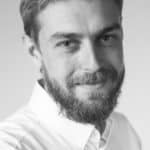 Maciej Szulc, Marketing and Communication Director (temporary position)
Previously worked for Rocket Internet FinTech venue Lendico in Berlin, Germany. Maciej Szulc got his experience in marketing and communication as well by working for i.e. Union Investment fund, Polish government during one of UN climate summits and companies in BPO sector. At FundedByMe his main task is to ensure smooth information flow between the company and it's potential clients.
Founded in April 2011 in Sweden, FundedByMe today operates with additional offices in Finland, Denmark, Norway, Spain, Italy, Germany and Singapore.