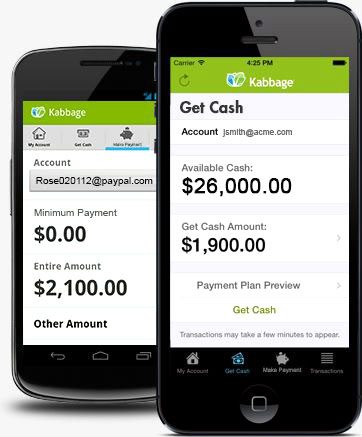 Small business loan provider Kabbage has launched the "Kabbage Loan Card", created to give businesses the ability to pay for items at the point of sale with a purchasing card tied to their Kabbage line of credit. Kabbage described the new service of bringing their online experience to borrowers to the "bricks and mortar world". Swiping the Kabbage Card immediately creates a new loan in the amount of the transaction and deducts the amount from the customer's available funds. Customers no longer need to transfer funds to their PayPal or business checking account to pay with Kabbage. The card is offered through a partnership with Marqeta, a card management company and processor.
"Today's announcement demonstrates our ability to continually expand our technology leadership, create new, groundbreaking products and lead our industry in reinventing lending," said Jason Dell, head of product for Kabbage. "By putting funding directly in our customers' hands, we continue to provide the most innovative platform in the market, serving our customers with unparalleled convenience and flexibility."
The new loan card, which is effectively a Kabbage branded credit card, is part of an internal strategy to create "Kabbage Everywhere".  The new EMV compliant card
will further extend the Kabbage Platform to serve customers at every point where they need funding.