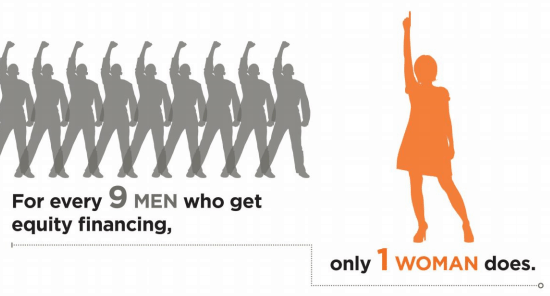 A new report from Ventureneer proposes that equity crowdfunding may be the variable needed for women entrepreneurs to break through barriers in starting and growing innovative companies.
According to the report, the number of women starting businesses has jumped dramatically from 2013 to 2o14. A growing number of women are choosing to launch or co-found a new business as opposed to joining the corporate scrum.  Yet these women are 1/3 less likely to surpass the million dollar revenue mark in comparison to men.  Access to capital is key to any business to survive and thrive.  While traditional forms of finance have been dealt a serious blow from over-regulation, new forms of finance have moved in to fill the void.  Crowdfunding, and its different variants, provides an efficient and effective method to raise funding – and consumer awareness.
The report notes that:
Women have decision making power over $11.2 trillion or 39% of all investible assets
19% of Angel investors are women
Women & men are equally likely to succeed at crowdfunding
Women entrepreneurs are 50% less likely to seek outside funding – than men
Some crowdfunding platforms reveal early data that show women outperforming men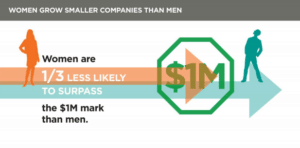 So how do you fix this missed connection?
Education. For both entrepreneurs and investors.
"Entrepreneurship is the great equalizer for women." Women have control of what they pay themselves, how much influence and power they have, and their time. "They thrive on entrepreneurial endorphins that are produced when they are 'creating the box' rather than operating inside or outside the box," said Amy Millman, president of Springboard Enterprises.
The advent of internet finance can be an equalizer for the gender divide. Creating wealth and improving prosperity of the economy for both women & men is something we should all strive to accomplish.

Sponsored Links by DQ Promote