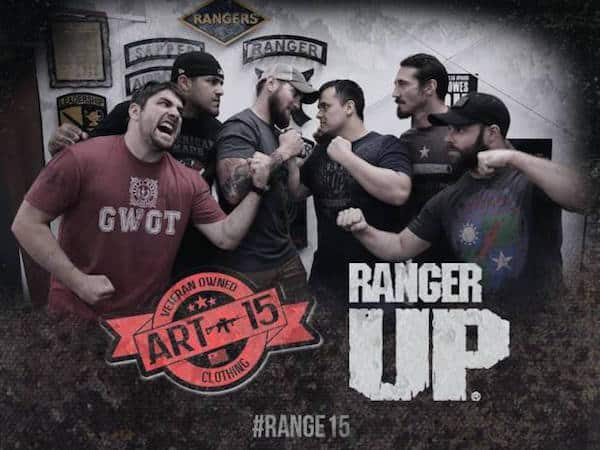 Last month, the creators behind new military film Range 15 took to crowdfunding giant Indiegogo with a mission to raise $325,000 for the upcoming picture's production costs. Within three weeks, the initiative has secured its initial goal and is currently sitting at $310,000 thanks to over 4,200.

Range 15 is described as a movie is so "hardcore military" it makes "Hollywood wet itself and run home crying to mommy." Not sure what that means, but the creators, nine veterans, wrote:
"Range 15 was spawned from the veterans that make up Ranger Up and Article 15, the two largest military lifestyle brands on the planet.  For years, we've given you badass clothing and videos, but last October, while sitting in a bar and drinking an inappropriate amount of alcohol, we decided to join forces and make the greatest movie ever.  Then we sobered up and realized we didn't really know how to make a movie.  Then we got drunk again and realized that God hates a coward.

"Knowing we needed a director good enough to make our vision a reality and crazy enough to read our script and not call the authorities, we broke into Ross Patterson's house in the middle of the night and flashbanged his bedroom.  When the smoke cleared, he was in sitting in his smoking jacket wearing an eye patch, pipe in hand.  'I'll make your movie,' he said. 'But first, you'll have to dance for me.' We promised we'd never talk about what happened next.

"We're making the military movie you've always wanted someone to make: relentless ball busting, guns, explosions, hot chicks, booze, and more guns. We will not dramatically salute each other.  We will kill lots of shit, all while using our weapons correctly.  Again, there will be hot chicks.  Mat will probably sleep with all of them.  And I mean that both in the movie and in real life.  Seriously, that guy has a real problem. Tim Kennedy may or may not be oiled up in a loin cloth."
"My buddies over at Article 15 and Range Up are trying to make the most premier gun-slinging, knife-wielding, cutting-your-head-off-and-putting-a-grenade-in-it movie ever made. In order to do that, we're going to need a little bit more money because it takes a lot of money to get Navy SEALs to go anywhere with Rangers and Marines. Normally it's the other way around – they're rescuing us.

"But here's the deal: we're coming in to rescue this movie. So we're removing the bar. We want to try to earn as much money as humanly possible to make this thing as Tombstone, Big Trouble in Little China, Band of Brothers, Team America movie smashed into one."
Have a crowdfunding offering you'd like to share? Submit an offering for consideration using our Submit a Tip form and we may share it on our site!