Direct Lending Investments LLC, a marketplace lending and investment firm, today announced that Bryce Mason will join the company as Chief Investment Officer.


Direct Lending Investments is a marketplace lending and private investment firm that makes short-term, high-yield small business loans available in fund form to accredited investors looking for high income and growth without inflation risk. In his newly created position, Mason will be focused on collaborating with existing lenders to improve their underwriting models; evaluating new lending partners; building an integrated, real-time dashboard for investors; and conducting research and data analysis of the P2P lending and investment space.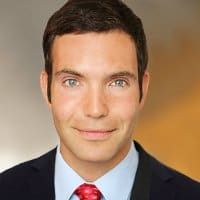 Brendan Ross, Founder and President of Direct Lending Investments, stated:
"We are thrilled to add Bryce as a key member of the Direct Lending Investments team. Direct Lending and the P2P industry have grown significantly in the last year, and Bryce's expertise in modeling and advanced analytics will be great assets to our investors as we continue to grow."
For more than a decade, Mason has held positions of escalating responsibility and expertise focused on institutional research and analysis. Most recently, he served as Assistant Vice Chancellor at the University of California, Riverside, where he led the office dedicated to academic research and analysis. In previous positions, he served as Director of Institutional Research at Loyola Marymount University and President of the California Association for Institutional Research.
Mason is best known in the industry for founding P2P-Picks, LLC, an independent credit modeling service provider for marketplace lending, which served retail and institutional investors on LendingClub and Prosper. He worked with platforms to value portfolios, understand loan risk and default through an independent rating scale, and build companies' underwriting models. Most notably, he worked with Titan Bank, managing the corporation's P2P loan portfolio, and Lend Academy, bringing a new awareness of statistical modeling to the industry.
Jonathan Morris, Director of Titan Bank, explained:
"We have been consistently impressed with Bryce's analytical capabilities and business insights. As an institution, our ability to get involved in P2P lending has depended on creating confidence in our portfolio construction, both at the bank level and with our regulators, and Bryce's modeling and analysis has helped us do just that. We are excited to see him take this next step in his career and believe he will bring a great deal of significant capability to Direct Lending Investments."
Peter Renton, Founder of Lend Academy, noted:
"A true expert in this field, I regularly relied on Bryce's model to choose investments from Lending Club, and eventually Prosper as well. I am excited for both Bryce and Direct Lending, and I very much look forward to seeing what comes of their new partnership."
The P2P lending industry is disrupting traditional financial services rapidly, and there is a strong need for data and analysis.  Mason added:
"One of the most important aspects of my new role will be to provide a clear understanding of what our investors can expect in returns and a method by which to weigh the risks."
Sponsored Links by DQ Promote