NeuroMetrix, Inc. (NASDAQ:NURO) announced the full commercial launch of Quell, which is now available on the its product website at QuellRelief.com and at select physicians' offices. Earlier this year, the device had debuted through a pre-order campaign on Indiegogo and met its $100,000 goal in less than two days. It achieved pre-orders totaling 388% of the original goal at the end of the one month campaign.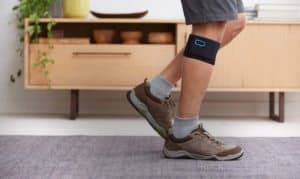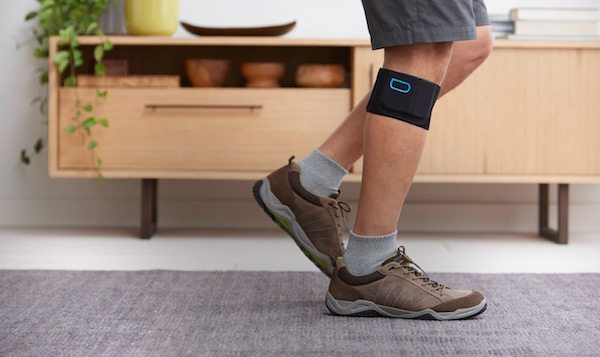 Quell is an easy-to-use, over-the-counter chronic pain relief device. This wearable device utilizes NeuroMetrix's patented, non-invasive nerve stimulation technology to provide 100 percent drug-free chronic pain relief. It is designed for people with painful diabetic neuropathy, sciatica, osteoarthritis and fibromyalgia, among other conditions.
Dr. Paul Christo, Pain Specialist and Host of the nationally syndicated radio show Aches and Gains, stated:
"There are an estimated 100 million people living with chronic pain in the U.S., and many are not experiencing adequate relief with currently available treatment options or want to avoid opioid medications that may incur added risk and side effects. I am excited by the possibilities non-medication options like wearable transcutaneous electrical nerve stimulation (TENS) devices can provide people living with chronic pain, particularly because they do not carry a risk of opioid dependence and side effects, and do not require invasive surgeries."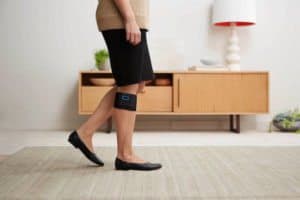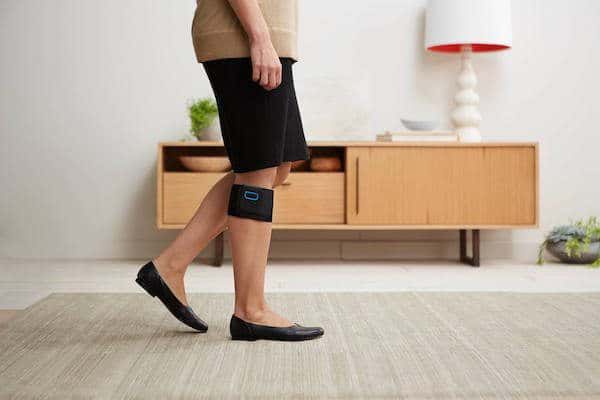 Worn just below the knee, Quell calibrates automatically for every user, determining the ideal therapeutic intensity of electrical nerve stimulation to provide optimal pain relief. Quell triggers a central inhibition effect that "turns down the volume" of pain signals by stimulating the sensory nerves, which causes the brain to release endogenous opioids that ultimately reduce pain signal transmission. Quell provides widespread pain relief and is more than twice as strong as ordinary TENS devices, which typically provide only localized pain relief.
Quell received FDA clearance in July 2014 for chronic pain relief and use during nighttime sleep without a prescription. The FDA submission for Quell was based on its predecessor, SENSUS, which has provided over 2.5 million hours of therapy to chronic pain sufferers throughout the United States. Quell does not have any side effects, but users may experience mild skin irritation after prolonged use.
New York native Jesse Alberio has been living with painful diabetic neuropathy for over two years. After trying a number of different medications to control the pain, he was still experiencing burning and numbness in his lower extremities. He revealed:
"As a security supervisor and NYPD auxiliary police member, I'm on my feet all day. I used to change my shoes up to five times a day to try to relieve the pain in my feet and even occasionally took opioid pain medication, which would make me feel groggy. Now, I have been using Quell daily and don't feel the need to change my shoes—it has significantly reduced my pain, I have been taking less medication and I am sleeping better."
A recent study conducted by the National Sleep Foundation found that nearly one in four people living with chronic pain reported having poor or very poor sleep quality. Limitations of traditional transcutaneous nerve stimulation devices leave chronic pain sufferers without relief at night; Quell is the only FDA cleared device of its kind approved for use while sleeping. A built-in accelerometer detects when a person is sleeping and then automatically adjusts the level of therapy so it will not disturb their sleep.
Micke Brown, a registered pain management nurse, nurse educator and long-time advocate for people living with pain, started experiencing knee and foot pain caused by osteoarthritis two years ago. He added:
"Trying to be active while living with chronic pain can be extremely frustrating. Quell has provided me with an on-the-go pain management solution that fits into my busy schedule and also offers the flexibility for me to take medications on days that I need to—and less often overall."
To date, more than 2,000 Quell devices have been ordered through the campaign as well as from pre-orders on the website. Devices ordered through the Indiegogo campaign began shipping on May 27th.
Have a crowdfunding offering you'd like to share? Submit an offering for consideration using our Submit a Tip form and we may share it on our site!

Sponsored Links by DQ Promote