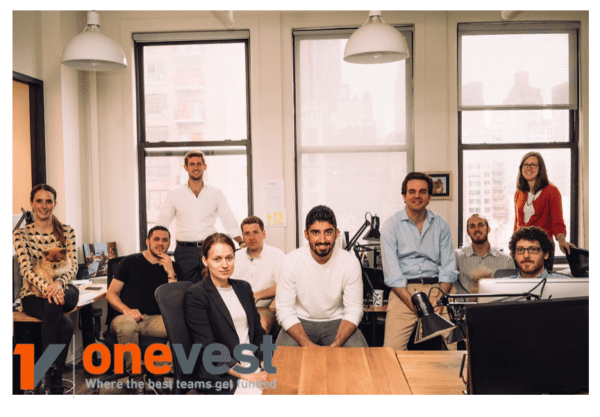 OneVest, a New York based investment crowdfunding platform, has announced a Series A self-crowdfunding round – coordinated with the implementation of Title IV of the JOBS Act. The offer, a 506(c), is now live on the OneVest site.  OneVest stated they will be self-crowdfunding between $2 and $4 million in new capital to help boost platform growth.  Pre-money valuation has been set a $16 million. OneVest noted they will be accommodating issuers who select to do a Reg A+ offer and they do have some companies which will be testing the waters.
OneVest is the genesis of RockThePost and CoFounders Lab, an acquisition that occurred almost one year ago, as the platforms saw an opportunity to create a symbiotic and robust ecosystem to grow and fund SMEs. Since that time co-founders Alejandro Cremades, Tanya Prive, and Shahab Kaviani have seen their platform steadily grow.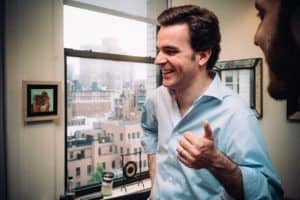 OneVest explained while they had some funding lined up they were "dog-fooding to the max" and they were truly opening up their own company to the crowd. "We want to go all out and show the world this is possible".
OneVest has some institutional backers and has prominently noted the support of well known "shark" Barbara Corcoran.
Speaking with OneVest co-founder and Executive Chairman Alejandro Cremades, he explained the progress to date.
"Last year we closed 15 transactions and this year we will nearly double that number.  We are looking at doing 28 for 2015. We have had some great success stories so far."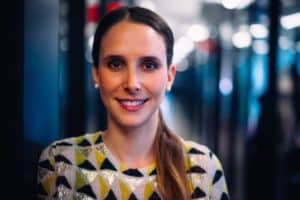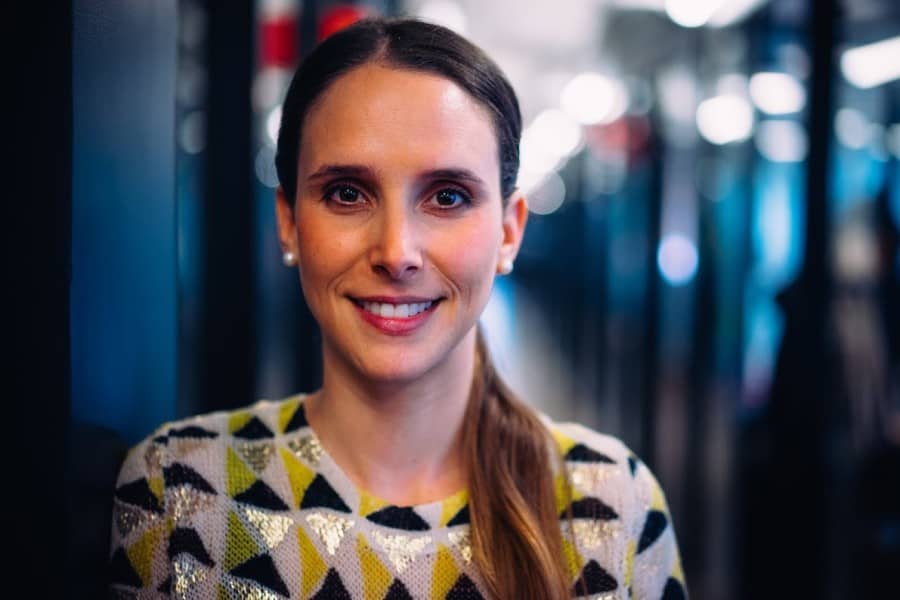 Transactions have ranged between USD $750,000 and USD $4,500,000 on the OneVest platform.
Alejandro believes that the best metric may be how well the investments work for investors. OneVest states they are very selective with an aggressive curation approach to issuers that are allowed on their platform.
OneVest believes that transactions are only part of the equation. When they acquired Co-Founders Lab last year they not only acquired a network that supports founders but also a network that supports deal flow for their funding portal. Co-Founders Lab now has 65,000 registered users. This number is increasing by 2000 registrations per month.
Alejandro believes their strategic approach will leave them well positioned to compete in the emerging internet finance space.
"While our competitors are looking to capture at the financing stage, we are going 6 months or a year before that when they are forming. That's pretty amazing".
Co-founders is a freemium model where basic registration is at no charge but adding features will cost the user – but the fee is quite low.  Co-Founders lab is already profitable.
OneVest is creating a community that has some similarities to the AngelList platform yet has the benefit of entrepreneurial matchmaking.  Starting a company is tough.  Starting it solo is tougher still.  Engendering a social network where like minds may meet and perhaps form a partnership could be a steady catalyst for startups of the future.
"Leaders in this space [investment crowdfunding] will be building a community. That is what we are really doing with OneVest. It is different from AngelList because anyone can open a profile but we are providing guidance. We have over 4000 advisors registered today that are providing mentorship to these founders."
Once OneVest starts on-boarding non-accredited investors – their list should grow dramatically.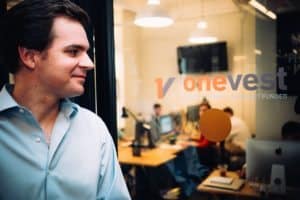 In regards to where Reg A+ will slot on their platform, OneVest sees issuers starting at $4 million and going up from there.  They do not believe it makes sense at smaller levels due to the excessive cost and ongoing requirements. Alejandro points out that today the average Series A round is about $10 million. Perhaps one day Title III will fill that seed-stage void?
OneVest's goal is to democratize access to capital and investment. No Silicon Valley type of investor / issuer for them. They see a new world order that is dominated by transparency and shared opportunity.  In regards to incorporating Title III issues on OneVest, Alejandro still wants to see final rules;
"In order for us to operate we first need to take a look at the regulator landscape and then after that decide whether to move forward or not. As it stands today, Title III needs a couple of revisions … I need to see additional revisions."
Current investors in Onevest include SOL Ventures, MAPAMUNDI Ventures, Militello Capital, Fortify Ventures, Maryland Venture Fund, Talent Equity Ventures, Robin Hood Ventures, Mid­Atlantic Angel Group members, amongst others.

Have a crowdfunding offering you'd like to share? Submit an offering for consideration using our Submit a Tip form and we may share it on our site!

Sponsored Links by DQ Promote