Tamr, Inc., the company co-founded by database pioneer and 2014 ACM A.M. Turing Award winner Michael Stonebraker, Ph.D., today announced that it has raised $25.2 Million in Series B financing from Hewlett Packard Ventures; Thomson Reuters; MassMutual Ventures, the corporate venture capital arm of Massachusetts Mutual Life Insurance Company (MassMutual); and others.

Current Tamr investors NEA and Google Ventures also participated in the round. Tamr will use the funds to significantly grow sales as well as product engineering for Tamr's scalable data unification platform.
The new investment by Hewlett Packard Ventures, Thomson Reuters, MassMutual Ventures and existing investors indicates both the broad adoption of Tamr by many of the largest companies in the world and broad recognition of the data-variety challenge faced by companies in many industries across many applications.
Tamr co-founder and CEO Andy Palmer, stated:
"We have strong and deep relationships with our partners at Hewlett Packard, Thomson Reuters and MassMutual Ventures, and we're looking forward to extending our partnerships with them.  recognizing and embracing the reality of heterogeneous data in large organizations, these companies are enabling themselves and their customers to compete on analytics."
Graham Cousins, Senior Vice President, Platform of Thomson Reuters, revealed:
"In an increasingly complex world, Thomson Reuters empowers our customers to be more informed, efficient and successful. World-class technology, integrated data, and powerful analytics are key to these efforts, and we look forward to working closely with Tamr to develop even more innovative solutions for the industries we serve."
Tamr's scalable data-unification platform dramatically reduces the time and effort required to connect and integrate diverse, silo-ed data for business analytics. Tamr combines machine learning algorithms with collective human insight to identify sources, understand relationships and curate the massive variety of silo-ed data, giving customers dynamic 360-degree views of their businesses. Customers are using Tamr for procurement optimization, customer data integration, clinical trials management and many other use cases.
Lak Ananth, Managing Director, Hewlett Packard Ventures, explained:
"HP already has a deep partnership with the Tamr leadership team, and we're thrilled to strengthen it with this investment. Prior to founding Tamr, Andy and Michael co-founded Vertica, which is now a key pillar of HP's Big Data platform. As a strategic partner, we'll help Tamr build enterprise-grade products and a global go-to-market strategy."
Allan Campbell, MassMutual's Chief Technology Officer, revealed:
"The insurance and financial services industries have long been drivers in effective data integration, and we are excited to forge a working partnership with Tamr through this investment," said . "The ability to use 100% of available data opens up many opportunities for additional product innovation and enhancements to meet the demands of our policyowners and customers."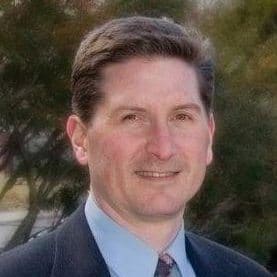 Mark Goodman, managing director of MassMutual Ventures, added:
"We are extremely pleased to be able to support this game-changing technology through our investment in Tamr, a company that we believe will continue to have an impact on the way our industry looks at and manages data."
Have a crowdfunding offering you'd like to share? Submit an offering for consideration using our Submit a Tip form and we may share it on our site!