iAngels, an angel investing equity crowdfunding  platform that enables private investors to co-invest with Startup Nation's leading angels and gain access to exclusive early-stage opportunities, announced today the appointment of Darya Fuks as Portfolio Manager.
Fuks, a former Vice President at J.P. Morgan's Investment Bank, will lead iAngels' deal flow and due diligence activities for future investments, as well as business development efforts for all iAngels portfolio companies. An investment banker with deep expertise working in both the U.S. and Israel, Fuks brings to iAngels years of experience advising and executing on corporate finance transactions globally, including various capital raises, mergers, and acquisitions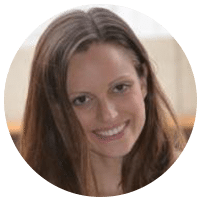 Shelly Hod Moyal, Founding Partner at iAngls, shared:
"Darya is a consummate investment professional. Darya's international relationships with key strategic partners and private equity investors around the world, combined with a deep understanding of the Israeli investment landscape, make her an ideal fit for iAngels. We are thrilled that she is joining the iAngels team during this exciting period of rapid growth."
Mor Assia, Founding Partner at iAngels, also noted:
"As iAngels continues its global expansion, Darya's experience leading IPOs, public equity follow-ons, private placements, and due diligence efforts will play an integral role in creating value for investors and startups alike. By applying a heightened level of intellectual rigor to the screening process, deal structures, future funding rounds, and development of exit opportunities, Darya can help increase the valuations of our portfolio companies and returns for our investors."
Fuks has been involved in a significant number of Israeli transactions, including various equity offerings, debt issuances, and mergers and acquisitions. After starting her career at J.P. Morgan as an Analyst in the Technology, Media and Telecom group in New York, Darya followed her passion for technology and moved to Israel in 2009, where she shifted her focus to the Israeli market, working closely with investors and management teams at companies of all sizes, ranging from startups to large corporates.
Fuks added:
"It is a very exciting time to be investing in Israeli startups. The quality of innovative companies sprouting in this small country is simply unmatched, and iAngels is offering its investors access to this exciting landscape given its unique position at the intersection of technology, finance, and investment management. Shelly and Mor have a truly intelligent and transparent approach to creating value for their stakeholders and I'm looking forward to helping them execute on their vision and grow the company together."
iAngels first hit the spotlight earlier this year when it has raised a solid $2.25 million during a seed round led by Roman Abramovich's fund, Millhouse Capital. Abramovich is the 12th richest in Russia, 137th richest in the world.

Sponsored Links by DQ Promote