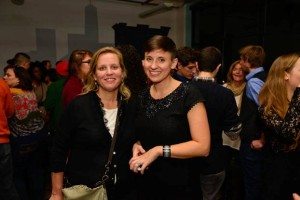 Seed&Spark, an indie-film crowdfunding and distribution platform, has signed a partnership with Tangerine Entertainment to boost the shared mission of supporting women film creators.
Tangerine is a film production company that focuses on commercially viable films that incorporates women filmmakers and/or strong roles for women in film.  Their specific ambition is to increase the presence of talented women both behind, and in front of, the camera.  Seed&Spark is probably the leading independent film crowdfunding ecosystem today.  Both companies benefit from strong women leadership.
Speaking to IndieWire, Emily Best, CEO and founder of Seed&Spark explained;
"Tangerine Entertainment has been a leader in building community around female content creators, finding industry resources – and capital – to bring to bear. We believe that crowdfunding is a powerful tool for new voices in media, and the alignment between our companies is clear," said Best. "It [the agreement] goes both ways. Tangerine will bring filmmakers to us, and vice versa. While of course we're thrilled to work with their existing pipeline, we're also excited to be able to introduce them to filmmakers and projects that may not have come across their desk first."

Co-founder of Tangerine Ann Hobell lauded Best and the Seed&Spark platform;
"We look forward to working with the creative team at Seed&Spark. Their innovative, holistic approach to crowdfunding and support for filmmakers is perfectly aligned with the Tangerine mission."
The partnership's first project is the film "Keep the Change".  A comedy about relationships, the film is based off an "award winning" thesis by Rachel Israel.