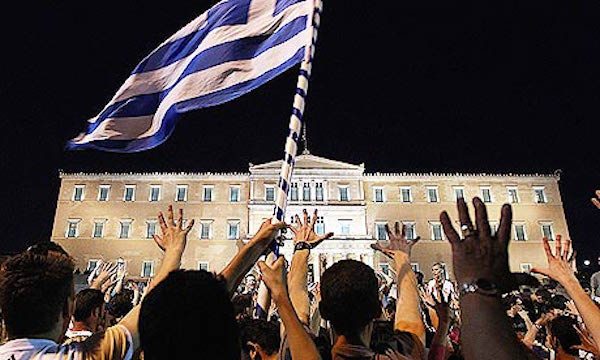 In order to save Greece from its bad financial situation, a young Londoner named, Thom Feeney, has launched a nine-day crowdfunding campaign on Indiegogo to raise €1.6 billion so that the small country's residents can be free of the crazy debt.
Last week, the country missed its €1.6 billion ($1.8 billion) payment due to the International Monetary Fund. Feeney, who is a shoe shop worker from East London, dedicated his time to launch the funding initiative and within 48 hours it raised over €200,000 from nearly 14,000 backers.The campaign reads:
"All this dithering over Greece is getting boring. European ministers flexing their muscles and posturing over whether they can help the Greek people of not. Why don't we the people just sort it instead? The European Union is home to 503 million people, if we all just chip in a few Euro then we can get Greece sorted and hopefully get them back on track soon. Easy.

"€1.6bn is what the Greeks need. It might seem like a lot but it's only just over €3 from each European. That's about the same as half a pint in London. Or everyone in the EU just having a Feta and Olive salad for lunch. So come on, order a Feta and Olive salad, maybe wash it down with an Ouzo or glass of Assyrtiko greek wine and let's sort this shit out."
So is this a joke? The project creator states otherwise. Feeney wrote:
"I can understand why people might take it as a joke, but Crowdfunding can really help because it's just a case of getting on and doing it. I was fed up of the Greek crisis going round in circles, while politicians are dithering, this is affecting real people. While all the posturing is going on, then it's easy for the politicians to forget that. I just thought, sod it, I'll have a crack."
Feeney also told CNBC:
"I hope very much that the campaign will reach the target, I think it will be a victory for people's power."
The campaign is set to close next Tuesday probably far short of its fixed funding goal.
Have a crowdfunding offering you'd like to share? Submit an offering for consideration using our Submit a Tip form and we may share it on our site!