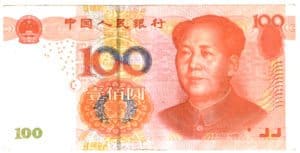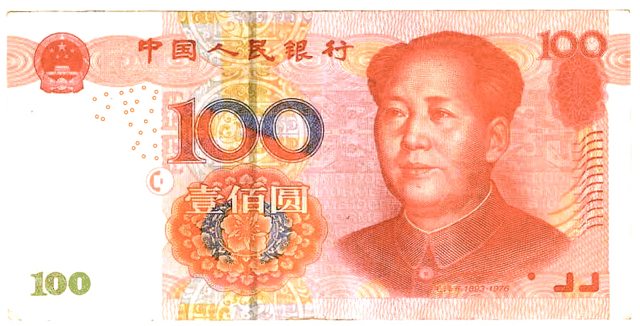 MYBank, a new online only bank, is poised to challenge China's state owned banks with its 100% digital, branchless banking operation that will serve customers 24 hours a day. This is one of China's first privately owned internet banks as China pushes forward in the disruption of traditional banking. Estimates place Chinese savings deposits at an incredible $7.8 trillion.
China's government has been in a bit of a quandary as it desperately needs to encourage economic growth by providing access to capital and financial services to small and emerging companies. The state owned banking system falls short in this goal. Therefore policy makers have encouraged competition in the financial industry thus incentivizing entrepreneurs to modernize the financial sector. Consumers have quickly migrated to mobile financial services. Banking is an industry in desperate need of change. The internet now allows for a low friction, low cost service that has traditionally been provided by brick and mortar branches housing rows of tellers.

MYbank joined several other challenger banks to receive a license from the China Banking Regulatory Commission in 2014.  MYBank, a startup, claims Ant Financial, part of global internet firm Alibaba, as a significant investor.  Eric Jing, President of Ant Financial is also MYbank's Executive Chairman. MYbank still requires additional regulatory approval to hold deposits but it will initially focus on issuing loans of RMB 5 million ($800,000) for small business. Other investors include Shanghai Fosun Industrial Technology Development Co., Wanxiang Sannong Co., and Ningbo Jinrun Asset Management. The bank has registered capital of RMB 4 billion ( about$644 million).
Speaking with Alizila, Jing stated;
"Answering to the needs of those who have limited access to financial services in China is our mission. MYbank is here to give affordable loans for small and micro enterprises, and we are here to provide banking services, not for the rich, but for the little guys."
MYbank is said to "be a player in the Alibaba Group's e-commerce ecosystem which offers potential synergies unavailable to other private banks. Ant Financial created one of the world's largest money market funds and launched China's first credit agency based on online and offline data."
Ant Financial's micro-lending subsidiary—Ant Micro Loan— is said to have provided over RMB 400 billion ($64.4 billion) in loans to more than 1.6 million small businesses since 2010.  According to MYbank Governor Yu Shengfa, the internet bank will use big data to beat the existing banking industry at its own game. "We evaluate the credit history of smaller enterprises and determine the lending risks. This is how we ease the borrowing strain on smaller enterprises as we don't only evaluate them on collateral."
MYbank will focus on the underserved rural market but notes this sector is "too large to service alone".  MYbank is interested in forming partnerships with other lenders.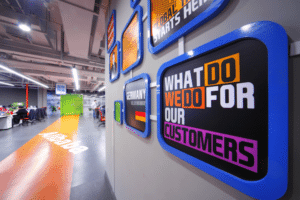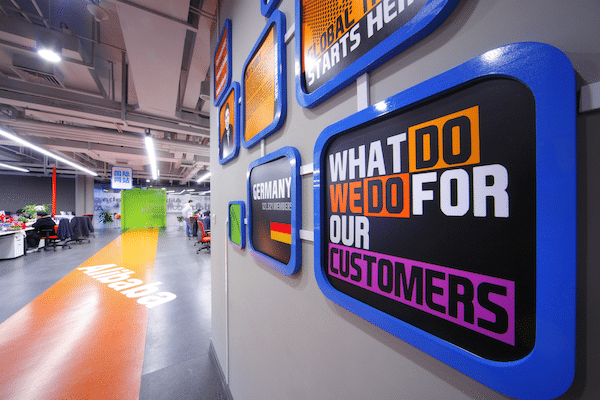 MYbank is viewed as one of the pillars of Ant Financial's strategy as defined by Alibaba:
Alipay is the world's leading third-party payment platform. As of the end of 2013, the number of Alipay registered users reached 300 million and the number of partnering financial institutions exceeded 200. In addition, Alipay handles over 80 million transactions daily, 45 million of which are through mobile payment accounts.
Alipay Wallet has operated as an independent brand since November 2013. As of today, there are 190 million annual active users of Alipay Wallet. In addition to providing basic services such as shopping payment, credit card repayment, money transfer, and utilities bill payment on mobile phones, Alipay Wallet is expanding its offline applications to shopping malls, convenience stores, taxis and hospitals.
Yu'e Bao was launched in June 2013 jointly by Alipay and Tianhong Asset Management. According to Tianhong, as of the end of June 2014, Yu'e Bao had attracted approximately RMB570 billion in assets under management and nearly 125 million Yu'e Bao users. Zeng Libao, Yu'e Bao's money market fund, became the largest individual money market fund in China according to Tianhong Asset Management's Q3 2013 Financial Report. At the end of May 2014, Ant Financial gained approval from the China Securities Regulatory Commission to acquire a 51% stake in Tianhong Asset Management.
Zhao Cai Bao was launched in April 2014 as an open platform for investment and financial products and services. Zhao Cai Bao is open to third-party financial institutions and provides convenient and safe Internet finance services for individuals and SMEs. Products offered on the platform include loans for small and medium enterprises, individuals, universal insurance and structured funds.
Ant Credit provides micro online loans to small and micro enterprises and individual online entrepreneurs, evaluated based on data. The products include credit loans, online merchant loans and loans for Taobao sellers.
Ant Financial received approval from China Banking Regulatory Commission on September 29, 2014 to set up a private bank called MYbank together with Shanghai Fosun Industrial Technology, owned by Fosun International; a subsidiary of Wanxiang Group, and Ningbo Jinrun Asset Management. MYbank will fully utilize online and big data analytics to serve the financial needs of small and micro enterprises, as well as individual consumers.
Sponsored Links by DQ Promote