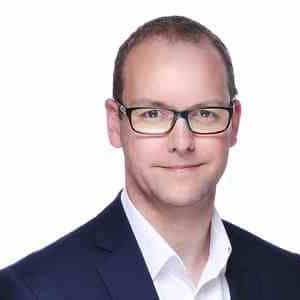 investUP has hired Paul Staples as Senior Business Advisor. Paul joins investUP after seven years as head of global custody commercial product EMEA at J.P. Morgan, alongside his mentor and advisory role for FinTech startups.
Paul began his career as an analyst at Goldman Sachs, working in money markets. He received his BSc in Geography from the University of Leeds, specialising in spatial evaluation techniques. Prior to JPM, Paul served as Principal Consultant at MA Partners/Detica, specialising in business design and implementation. Before that, he held senior roles in the derivatives teams at Nomura and Deutsche Bank. He is also an avid supporter of FinTech development and serves as an advisor for Startupbootcamp FinTech and the FinTech Innovation Lab.
"We are extremely excited to have Paul join us," said James Tuckett, Managing Director, investUP. "Paul is a true expert in his field and brings the right experience to help take investUP to the next level. Combining Paul's vast expertise with the quality we already have in the team and on the board, will enable us to continue evolving the future of crowdfunding."
The new appointment will be responsible for building future product lines and developing the operational readiness approach. Paul will work closely with Tuckett, the whole investUP team and advisory board in evolving the company's propositions for the rapidly developing crowdfunding marketplace.
"FinTech is an area that many need to be embrace, there is a lot of tech and the fin can easily be missing. I'm looking forward to bringing the financial industry experience to investUP. The crowdfunding industry is just one of those areas that is really coming to the fore and investUP has some really exciting plans in the pipeline that will transform how crowdfunding looks today. I look forward to working with the team as we put these plans into action," said Paul.
investUP is a marketplace where investors can go to find crowdfunded deals of both equity and debt based offers.

Sponsored Links by DQ Promote