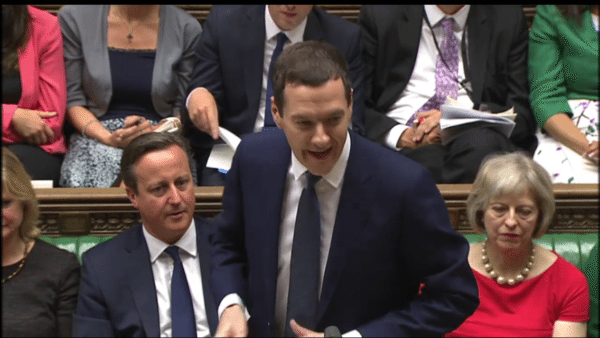 Chancellor of the Exchequer George Osborne delivered an almost 10,000 word speech for the Summer budget to Parliament today.  The wide ranging policy statement from the Tory controlled government was big on the middle class & small business combined with reductions in certain entitlement spending.
The UK economy is predicted to grow at a 2.3% clip for 2016, a rate that should top both Germany and France and may match the US GDP. Osborne has predicted the UK government will actually run a surplus by 2019, thus tackling a nagging issue (shared by many nations).  Osborne called the UK economy one that is "fundamentally stronger than 5 years ago".  The improving environment held a caveat, according to the Chancellor, as "Britain still spends too much, borrows too much " but also needs to invest in education and infrastructure more. Osborne labeled the UK as having the strongest economic growth of any major economy in the world.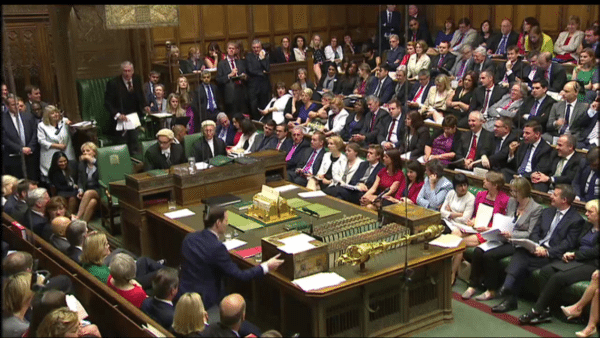 Osborne did a bit of a victory lap, lauding the fact that "economic security is returning" because Britain is "getting its house in order".  The UK deficit was 10.2% of national income in 2010, a percentage that is expected to drop to 3.7% this year. By 2019, Osborne stated a surplus of 0.4% will be in order if the current government has their way.  "Britain is finally doing the responsible thing and raising more money than it spends".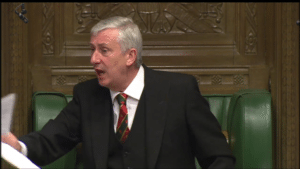 As turmoil boils over in Greece, shining a harsh light on European realities, and China struggles to maintain a sturdy rate of economic growth, Britain has differentiated its economy from those of its global peers.  And if you asked Osborne, he would say this was delivered by a government that lowered taxes on business and embracing SMEs.
The UK maintains one of the lowest corporate tax rates in the developed world at 20% today. This rate is expected to fall to 18% by 2020 as Britain focuses on global competition.
Regarding welfare Osborne declared; "the welfare system should always support the elderly, the vulnerable and disabled people," but noted the best social program is a well paying job. As part of the Chancellor's "balanced" approach, Osborne outlined a "National Living Wage" of £9 an hour by 2020.  The pay rise will be mandatory for working people aged 25 and older.
Regarding disruptive finance, the ISA extension is a very important issue for peer to peer lending platforms.  The government stated it will introduce the "Innovative Finance ISA" for loans originated by P2P platforms – something that should become a significant catalyst for industry growth – while rewarding savers.  The government also commenced a public consultation on the inclusion of equity crowdfunding securities.
The highlighted list of policy initiatives, along with the speech in it's entirety is posted below.
Introducing a new National Living Wage of over £9 an hour by 2020
The government will run a surplus in 2019-20
The tax-free Personal Allowance will be increased from £10,600 in 2015-16 to £11,000 in April 2016
Protecting defence spending
Reforming the welfare system to make it more affordable
Reforming dividend tax
Taking the family home out of Inheritance Tax
The amount people with an income of more than £150,000 can pay tax-free into a pension will be reduced
 The higher rate threshold will increase from £42,385 in 2015-16 to £43,000 in 2016-17
Corporation Tax will be cut to 19% in 2017 and 18% in 2020
The annual investment allowance will be set at its highest ever permanent level at £200,000
The Employment Allowance will increase by a further £1,000 to £3,000
The standard rate of Insurance Premium Tax will increase to 9.5%
Clamping down on nuisance calls from claims management companies
Restricting tax relief for wealthier landlords
Ending permanent non-dom status
Reforming the way banks are taxed
3 million new apprenticeships
£30 million of funding for Transport for the North
30 hours of free childcare for 3 and 4 year olds
Student maintenance grants will be replaced with loans
Road tax will be reformed and the money raised spent on the road network
Public sector pay will increase by 1%
Making sure individuals and businesses pay what they owe
---
[scribd id=270917459 key=key-opf1JG11oGW4hef3SBsB mode=scroll]

Sponsored Links by DQ Promote