This week, Middle East's crowdfunding platform, Zoomaal, announced that it has teamed up with Oasis500 and Flat6Lab launched a new acceleration program.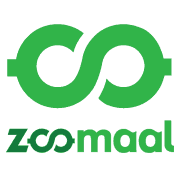 Wamda reported that the program guarantee to approve for seed investment projects in tech, the Internet of Things, wearable technologies, and other physical B2C products if they launch a successful campaign. Following the closing of their campaigns, projects can receive acceleration funds and join Oasis 500 of Flat6Labs.
Revealing how to the program works, Wamda shared that projects are to apply for the program by providing a one minute video pitch that shares its details and overview. Zoomaal will then select projects and send them to the accelerators. The accelerators will then review the applications and those that qualify will receive the match funding (which will range between $10,000 and $30,000 – in return for equity of 5% to 20%).
Founder and CEO of Zoomaal, Abdallah Absi, stated:
"We want to help and support the makers communities in the region, this is why this program is aimed at them specifically."
While revealing the reason of the program and the goal of Zoomaal, Absi told Wamda that the point is to give enough of an incentive for the maker community to go to his crowdfunding site for their projects instead of using global platforms:
"We want to create buzz around this industry and encourage entrepreneurs to come up with tech products. We've been trying to develop this program for the past six months. It wasn't easy to get the accelerators on board because this is not a conventional, and not proven model, and we are trying to do this for the first itme in the region, and even globally.

"We have multiple packages to support the projects in building their campaigns, and the accelerators will also put aside small budgets for the ones they approve to help them launch a successful campaign."
In regards to how difficult it is to get accelerators on board for the program, Absi added:
"We are open to all accelerators to join this program."
Sponsored Links by DQ Promote