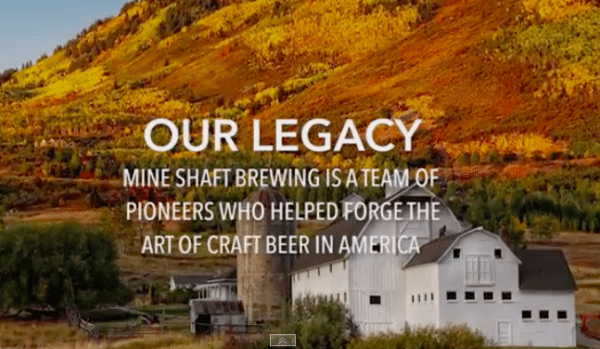 Mine Shaft Brewing's Crowdfunder campaign shares some enviable highlights with potential investors, including a team who kickstarted iconic Sam Adams, key customers and  partners, exciting Major League Baseball investor perks, MSB althletic ambassadors, strong leadership experience in beverage, finance, sales, and consulting.  Seeking to raise $9,400,000 by 31 August, Mine Shaft Brewing has already tapped over $2,734,000 in investor funding for the company valued at $13,029,778.  Minimum investment has been set at $10,000.

Mine Shaft Brewing is helmed by President and Founder Tim Nemeckay who brings his craft beer experience in diverse domains like finance, sales, and consulting. As an entrepreneur, Nemeckay has worked as an advisor, consultant, investor, and executive of companies in Beverage, Auto, Banking, Green Energy, and Consumer Goods.  Nemeckay is joined by operations guru James Weinberg who brings 13 years of materials / purchasing manager experience from The Stroh Brewery Company, CFO John Logan and Scott Rozek, Unisearch Partners, Inc. Co-Owner who bring over 30 years of experience in marketing, market research, new product development, and advertising, including 12 years of experience with the Stroh Brewery Company.
Top investors include Terry Polistina, Board Member at Spectrum Brands, Past President Appliance Division; Johnny Wu, Managing Director at Barclays Capital; Alan Wayne, CCMP Capital Global Private Equity; Dan O'Bryon, CFO at International Materials; and John vanDeusen, Director, HR at Bose Corporation.

Perks of investing in Mine Shaft Brewing include the privileges gained through the MSB Investor Black Card.  "Each of the next four investors who advance a minimum of $25,000 will have the experience of a lifetime: choose the ideal date and city from the list below, then enjoy a package that includes two nights accommodations within blocks of the ballpark, lunch with a variety of World Series champion players, and choice game seats. MSB is also including a personal visit to the clubhouse for a player meet-and-greet and the chance to get memorabilia signed," according to the campaign. A private dinner follows with some of the "boys of summer. All meals are included in this exclusive MLB package, but investors must use their own resources to reach the designated city, ground transportation will then be provided.
Looking up at Olympic Park, the view from Mine Shaft Brewing incorporates Utah's spirit of industry and the natural beauty. At the center of a market poised for rapid and sustained growth, MSB's cider operations incorporates the profitability and brand quality that investors demand, cited the brewer:
"MSB's cider operations incorporates the profitability and brand quality that investors demand. There's a reason our seed funding round concluded early after meeting 166% of our target. The cider market promises bumper crops for years to come, and Mine Shaft Brewing is ready for harvest. Volume growth for hard cider grew by 101% in 2013. By April of 2014, year-to-date growth had already hit 90%. The overall beverage market is expanding, and cider is also capturing market share from beer—analysts predict cider could take between 2-3% of the beer market just within the next five years. Currently, cider is approximately 0.2% of the total beer market in the United States; in England and Ireland, cider is 15-20% the size of the beer market. There isn't just room for growth, there's a substantial gap between domestic demand for hard cider and the right products to satisfy this demand. As current operators and new entrants learn to craft their ciders for US consumers, sales will continue to skyrocket. According to one independent industry analysis, cider sales could quadruple by 2017. The right branding paired with the right product creates an enormous opportunity for capturing market share domestically and internationally. The pace at which demand is outstripping supply also creates attractive margins for cider producers. Cider sells for an average of $35 per case, 18% higher than craft beer and 20% higher than imported beers, and with comparable production and distribution costs. Taking advantage of scalable brewing technologies, strong distributor relationships, and high retail space visibility can improve these margins still further," according to Mine Shaft Brewing's website.  "Mine Shaft Brewing has already cultivated relationships with beverage distributors and has crafted a style and brand image that consumers recognize and respond to. As we prepare to break ground on our expanded production facilities to meet already-existing demand for our cider products, we're keeping our eyes firmly fixed on our fast-approaching goal of becoming one of the top 50 specialty- and microbreweries within five years."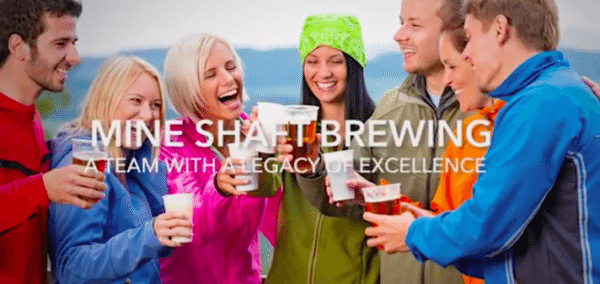 In the process of strengthening its brand with its current Park City campus construction of a restaurant, expanded research and development facilities and increased brewing capacity, Mine Shaft Brewing seeks to serve as a trailhead for mountain biking and hiking trails and designed as a centerpiece for Park City events such as the Sundance Film Festival, the company is being built from the ground up with a conscious awareness of what speaks to consumers. Fresh from watching Mine Shaft Brewing's campaign video, readers can't help but be sold on the craft beer's sweet bike in/bike out, ski in/ski out location with the gorgeous Utah National Park highlights. Count me in for a cider!  For more campaign details and financial information regarding Mine Shaft Brewing's Crowdfunder campaign, please click here.

__________________________________________________________________

Have a crowdfunding offering you'd like to share? Submit an offering for consideration using our Submit a Tip form and we may share it on our site!

Sponsored Links by DQ Promote