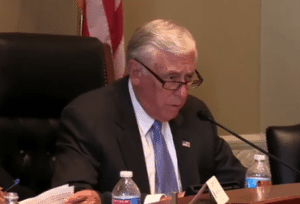 House Minority Whip Steny Hoyer presided over the Second "Make it in America: What's Next?" hearing held on Capitol Hill today (July 28th).  These presentations are designed to address the economic landscape; the challenges and potential solutions.
Attorney Doug Ellenoff, partner at the law firm of Ellenoff, Grossman & Schole, gave a presentation on the status of crowdfunding in the US and to share his views on the democratization of access to capital. Ellenoff, as most industry followers know, is one of the early proponents of investment crowdfunding and has been a consistent champion of its benefits to the economy.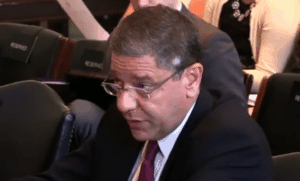 In his remarks Ellenoff checked off a series of statistics and metrics that are indicative of the early success investment crowdfunding has generated under Title II of the JOBS Act.   Since being implemented, several thousand issuers have raised billions of dollars. And what do they do with this capital injection? Hire people and/ or purchase equipment as the entrepreneur strives to create a successful business. All good for the economy.
Ellenoff noted that Title III of the JOBS Act (retail crowdfunding) remains elusive as it still awaits final rules, yet holds great potential.
It was unfortunate that Hoyer cut Ellenoff's remarks short but the presentation is worth a watch. Jump in at about 47 minutes.
---
Sponsored Links by DQ Promote