Affirm, a FinTech startup that provides credit at the point of sale, has acquired LendLayer, an internet finance platform that provides financing options to students.  In what may be a sign of industry consolidation, Affirm announced it had "acquired [the] talent behind education lender LendLayer".
Affirm, a credit card alternative, was launched by PayPal co-founder Max Levchin. The new finance company wants to challenge monolithic banks and disrupt them at the time of purchase. By acquiring LendLayer, Affirm not only gets the code, but the strategic approach in attracting young consumers. Affirm raised an incredible $275 million in a Series B funding round this past May.
"Our core value is bringing transparency back to financial services," said Levchin. "We believe lending to bootcamp students is the single best way to help them invest in themselves, improve their quality of life, and become successful contributors to the new economy."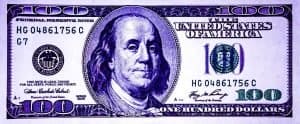 LendLayer co-founder Steve McGarry said of the acquihire;
"Joining Affirm allows us to fulfill our vision of supporting students based on their potential, not their financial situation."
Levchin believes the financial industry has managed to avoid significant disruptive innovation since the mid-90s. His goal is to bring simplicity, transparency, and fair pricing to consumer credit. Affirm's first product lets online shoppers on e-commerce sites pay for purchases across multiple months with "transparent, simple loans, for a fraction of credit card interest rates".
The company release stated that LendLayer will continue to operate as a separate entity but would no longer offer new loans.