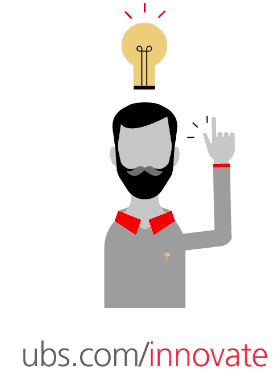 UBS has shown an increased interest in fintech developments, creating an innovations lab to explore potential applications of bitcoin and the blockchain technology, according to NewsBTC's Sarah Jenn. Swiss global financial services company based in Zurich recently announced the launch of the Future of Finance Challenge, which is a competition open to fintech entrepreneurs and bitcoin startups,  as well as those operating in the fintech industry, so long as they have revenues of less than $3 million USD, have received less than $10 million USD in funding, and were incorporated on or after January 1, 2010. Entries can be submitted until September 23, 2015.
The Future of Finance Challenge is divided in four main categories where technology can transform how the bank works and what it delivers for its clients: Secure Banking, Client Experience, Superior Offering and Banking Efficiency.  The competition is open to international entrepreneurs and startups with potentially disruptive technological ideas and solutions to support the transformation of the banking industry.
The carrot stick: UBS is offering the regional and global finalists cash prizes and accelerator places worth more than $300,000 USD and more than 300 hours of dedicated coaching from UBS mentors and partners.
"We recognize there is a lot we can learn from entrepreneurs and startups," UBS Group CIO Oliver Bussmann commented. "Hence why we were so pleased to be the first global bank to move into Level39 in London. Ultimately our ambition is to help shape a more open and collaborative financial services industry and to jointly develop new solutions for our clients."
UBS provides investment banking, asset management and wealth management services for private, corporate, and institutional clients worldwide and operates in more than 50 countries with about 60,000 employees around the world. It is currently the sixth largest Swiss bank and the world's largest manager of private wealth assets.

Sponsored Links by DQ Promote