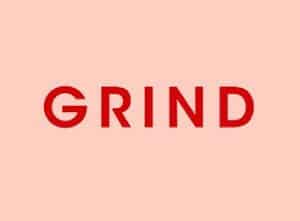 Following the closing of Grind's bond campaign on Crowdcube, founder of the espresso and cocktail chain, David Abrahamovitch, sat down with Tech City News to share details about the project.
During his interview, Abrahamovitch revealed why he and his team decided to use the crowdfunding method:
"We are now at annualised run-rate revenue of around £4m across our four hugely successful sites (Shoreditch, Soho, Holborn and London Bridge).  We feel that Grind is now a proved model, and therefore it was a good time to use a bond to keep on growing Grind.

"The bond will allow us to fund the expansion with people who are true supporters and patrons of Grind, giving them the opportunity for our customers to directly participate in our growth and share in our success. We are very keen to expand Grind and have been working hard to ensure the brand remains true to its core values.

"Our customers have always been extremely loyal, and will always be very important to us. With the bond we can offer our fans the chance to invest in Grind, and in turn we are offering a series of incentives and rewards for all our investors to enjoy."
When asked if his team received any help with the initiative, David shared:
"We had external help from a video producer, Crowdcube and an ad agency for our ad campaign – but everything else we did in-house – including the video script and concept, the marketing material and the finance piece. It was a fun few weeks! My team were amazing and really pulled out all the stops and drank a lot of coffee late at night!"
Also revealing his thoughts on others using crowdfunding, Abrahamovitch explained:
"I think its amazing, and revolutionary. For us it will help bridge an important gap between our first round of funding which carried us from 1 to 5 sites, and a later stage round when the business is at a more advanced state with 8-10 sites.

"It was also lots of fun and amazing to meet so many people. We've also had a lot of 'non-cash' benefits from landlords and potential partners who have got in touch as a result of hearing about the Crowdcube rise.

"It's not for everyone however – you have to be prepared the process is very public, you really have to put all of your cards on the table – and should someone fail it's obviously a pretty public forum in which to fail!"
In regards to what's next for Grind, David added:
"We'll be using the funds to open a special, one-off Grind where will start Roasting out own beans, as well as setting up a central kitchen and wholesale operation. This site will also have a public restaurant / cafe / bar. It's very exciting! Beyond that we'll also be continuing to grow Grind across London, as and when we find buildings we fall in love with!"
Have a crowdfunding offering you'd like to share? Submit an offering for consideration using our Submit a Tip form and we may share it on our site!