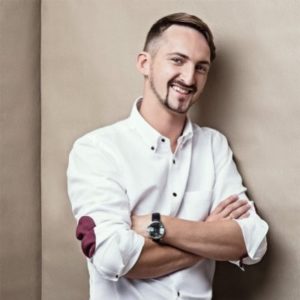 Last week, CEO Laimonas Noreika led the launch of Finbee, the second peer-to-peer lending platform to launch in Lithuania.  Lithuanian and British-owned, Finbee opened its P2P lending service to international investors today. Lithuania is a country that is aggressively courting businesses as a country that is business friendly.  Recognizing that a rising tide lifts all boats, Lithuania has marketed the country as a great launch point for European business.
Claus Lehmann, who founded an industry news site on P2P lending P2P-Banking.com and P2P-Kredite.com, the largest German language information resource on P2P lending frequented by German, Austrian and Swiss investors since 2007, posted an interview with FinBee's Laimonas earlier today.
When asked about the current lending climate in Lithuania,   Laimonas told website Lietuvos Naujienos (via Chrome translation):
"In Lithuania's present situation, the market has enough money, but lacks those willing to borrow. One of the main reasons for this is the relatively high interest rates on consumer loans. We want to change this situation, allowing them to borrow cheaply."
In the near term, FinBee aims to be the cheapest and simplest user-peer lending platform Lithuania. The company's long-term plans include expansion into foreign markets.  The Latvian P2P lending marketplace Mintos announced its both its expansion and new offering of  P2P loans, secured by cars as collateral to borrowers in Lithuania in May 2015,  the third country Mintos operates in addition to Latvia and Estonia.
Asked what FinBee is all about, Laimonas states;
FinBee is about borrowing for less and earning more when investing. We also are most user friendly p2p lending platform in Lithuania.
Laimonas explains that Finbee was started from scratch but opportunity knocked when "Madiston became our partner and we got a technological edge against our local competitors".
Laimonas lauds the regulatory environment in Lithuania as "good and getting better".  He explains that the Bank of Lithuania has prepared legislation, which will be presented to parliament in the fall, which will make peer to peer lending even better.
Ask three top advantages for investors in loans on FinBee, Laimonas bullets:
our loans have high interest rate – from 10 to 40 percent. That means, that investor can expect higher return of investment, compared to other p2p lending platforms.
we have reliable software, that is developed by UK based Madiston. That means, that it is tested and extremely user friendly from day one.
And we pay great attention to selection of borrowers, so that the risk for investors is minimized as much as possible.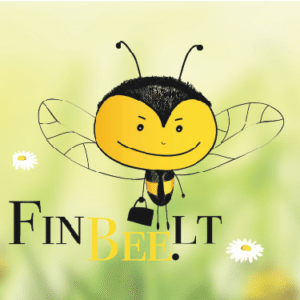 FinBee also invests its own money into each loan – so it has skin in the game.  FinBee also expects to introduce a "compensation fund" to cover borrower default – something that is gaining traction in the UK.

On the borrower side, FinBee is said to offer lower rates than existing lenders including banks, payday lenders and credit unions. They also focus on being consumer friendly – something that challenges many traditional lenders around the world.

While it may be a bit premature to be talking about international expansion, Laimonas says the "sky is the limit".  They are "actively looking for markets where [they] can be competitive".

Sponsored Links by DQ Promote