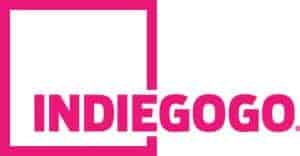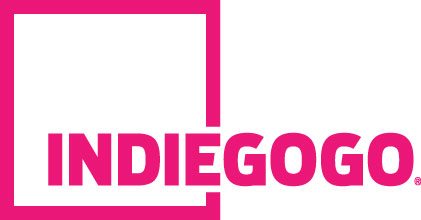 In celebration of the annual Burning Man Festival, crowdfunding platform Indiegogo has unveiled the top 5 most creative Burning Man campaigns of this year.
Originally based out of San Francisco's Baker Beach, Burning Man is a week-long annual event that is held in the Black Rock Desert. It begins on the last Monday in August and ends the first Monday in September.
The platform shared:
"Whether you're a lifelong burner or a playa virgin, the anticipation and excitement are intensifying as the weeklong art festival draws near. Even if you're not attending this year, hearing about the event is almost unavoidable as friends, family members and coworkers prepare for their journeys into the desert.

"We all enjoyed this Burning Man campaign parody encouraging people to help fund the building of a wall around the San Francisco Bay Area to prevent burners from returning from the playa. But jokes aside, this video is the perfect example of how crowdfunding can be a solution for any type of idea – including Burning Man.

"If you're headed to Black Rock City next week, make sure you check out these 5 incredibly creative Burning Man campaigns that showcase the amazing art, innovation and imagination that come to life during this weeklong party in the desert."
Check out the campaigns below!
1. Temple of Promise
"A tradition at Burning Man since 2000, the Temple of Promise serves as Black Rock City's spiritual nexus. As you move through this immense copper spire, you'll pass beneath a progression of delicate archways that gradually descend. At the final archway, you'll emerge into a grove of beautifully sculpted trees. Each visitor is welcome to write messages on cloth and tie them to branches, eventually turning these simple trees into stunning weeping willows. The Temple of Promise is a contemplative space of reflection, solace, celebration, bereavement, communion and release – a place for people from all walks of life to come in and feel welcomed. Due to its overwhelming success, the Temple of Promise team decided to launch a second campaign: Art for Trees."
2. Life Cube
"Inspired by a pilgrimage to Burning Man over a decade ago, the Life Cube Project is an interactive and experiential public art installation. Since its inception, this work of art has grown from an 8×8 box to a full sculptural building, measuring 24×24 feet complete with pillars, posts, platforms, stairs and ladders. Muralists will paint the cube at Burning Man in real time, dedicating an entire wall to a mosaic created from over a thousand burners. At the end of the festival, the Life Cube will be burned in a spectacular and spiritual ceremony, taking all the goals, dreams and wishes in a flaming tower into the universe."
3. Own Way
"Own Way is a project originating from Russia, proving that Burning Man is a truly global gathering. This unique structure forms a pentagon with five intersecting stairways, rising 18 feet above the playa, making it one of the tallest at the entire festival. The rainbow, symbolizing the connection between heaven and earth, welcomes burners and shines bright at night. Depending on where you stand within Own Way, each of the staircases may be transparent or hidden by the unusual construction of the beams. The structure is an optical illusion – much like a mirage in the desert."
4. The Family Jewels
"The Family Jewels are a collection of glowing, color-saturated, interactive sculptures inspired by 70s style string art. This large-scale sculptural installation will be debuting for the first time at Burning Man 2015. Each gem is plugged in, amped up and color-saturated, creating glowing facets and miles of intensely colored strands. During the day, the Family Jewels will be a polychromatic vision to behold, while at night, they'll emerge as glowing angles of dancing light. If you're headed to BRC, check out the Crown Jewel – a 12 foot tall, multi-faceted structure coated with phosphorescent paint."
5. The Kazbah
"A 48 foot tall pyramid-obelisk-hybrid doubling as a DJ booth, The Kazbah aims to merge beautiful sound with a truly powerful art piece. The pyramid and obelisk hybrid represents a petrified ray of sun energy, designed to tap into divine frequencies and radiate love, light and sound to all those around its core. DJs will be able to interact with the crowd through the all-seeing Eye of Horus, making this sound camp a truly interactive experience. The Kazbah comes alive as the sun goes down, so you can schedule a visit after sunset during your Burning Man experience."
Have a crowdfunding offering you'd like to share? Submit an offering for consideration using our Submit a Tip form and we may share it on our site!

Sponsored Links by DQ Promote