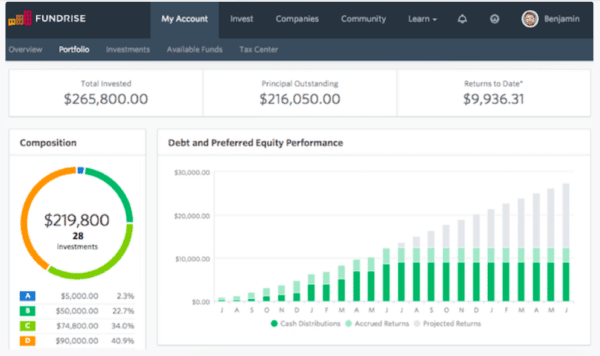 Of course readers want to know what's in your portfolio! Fundrise's CEO Ben Miller just posted that he indeed invests in Fundrise's offerings, 28 deals to date.
"As a developer myself, I understand that there are risks in any real estate project and not everything goes according to plan," blogged Miller. Sticking to a "few simple strategies," Miller highlights Diversification, Risk-adjusted Returns Understanding and Long-Term Value as key. "No matter how smart, no investor gets it right 100% of the time. By diversifying across a large number of individual deals, I am more likely to hit my potential returns. I believe that investors who are well diversified outperform those that try to pick a few 'winners.'"
After Black Monday, investors may be rethinking their options. Miller's timely commentary rings relevant:
"Everyone looks like a genius when the market is hot. It's when things cool down that you see who was making smart decisions. I look for long-term value – assets where there is true demand to support them. This is one reason I like urban infill properties, there's inherently limited supply," shared Miller.
With its sight set on a "record-setting" autumn, the trailblazing real estate platform counts over 59,220 platform members, with current live offerings including 3 World Trade and real estate activity aplenty in Seattle.

Silence may golden in movie theaters, but transparency reigns in crowdfunding.  I welcome other industry leaders to share their portfolios and commentary.  Here's to abundant returns!

Sponsored Links by DQ Promote