On Thursday, Connect Sweden Region East and FundedByMe announced that they have created a partnership that will help to further enhance the opportunities to companies in Swedish that are currently in the establishment phase.


FundedByMe and Connect are considered well-known players in the Swedish ecosystem for growth. Now begins a partnership to leverage complementary strengths and networks and develop new exciting offers for entrepreneurs and investors in Sweden.
Pontus Frohde, Vice President of FundedByMe, declared:
"Connect's network, brand and expertise combined with FundedByMes digital presence and international reach is one that we believe can provide a very powerful results for both growth companies and investors."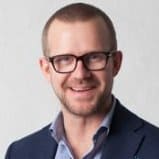 Magnus Ingevall, CEO of Connect Sweden Region East, explained:
"The Swedish ecosystem around entrepreneurs and growth companies are already world class but the supply of capital in the establishment phase are still a major challenge. The capital is there but does not reach the entrepreneurs. By initiating this collaboration, we take an important step forward to create real and lasting results."
The combination of Connect's business processes and financial capabilities of FundedByMe has already created several successes. One example is the NOA Potions, which conducted Connect's Springboard and the investment process in 2014 and then secured over $9 million in one of the most successful campaigns ever at FundedByMe.
Ingevall added:
"We look forward to creating more success together."
Sponsored Links by DQ Promote