Ready to add some new features to its platform, online public-records website MuckRock announced this week that it'll be offering a crowdfunding-like option to its users.

According to The Boston Globe, the option will give news consumers a chance to pledge money to ongoing reporting projects. This includes MuckRock's existing reporting on private prison companies in the US. The platform is also giving journalists an improved way to display their progress and source material.
MuckRock co-founder, Michael Morisy, revealed:
"You can tell a lot of great stories with individual requests, but what we found was our reporters, our editors, and our users were doing bigger and bigger projects. We wanted to figure out a way to tell those larger, ongoing stories — and also find ways to fund those larger, ongoing stories."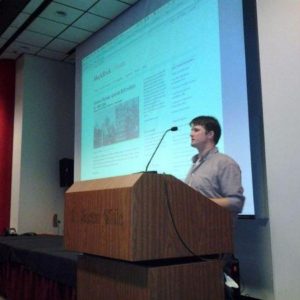 Morisy then noted that the underpinnings for MuckRock's new crowdfunding tools date to the site's earlier push for donations to back individual records requests, but the startup really began looking seriously at expanding those options to larger reporting projects about six months ago. He also revealed that MuckRock isn't looking into forming any partnerships with actual crowdfunding platforms because its users are often researching controversial topics, and donors sometimes insist on anonymity:
"A lot of these platforms, you can't vouch for them. We don't know what they're going to do with the user data. So building it ourselves was pretty important."
David Cohn, the founder of Spot.Us, told the media outlet that MuckRock's focus on documents requests under the federal Freedom of Information Act, or FOIA, could be a strength as it seeks to branch into broader crowdfunding:
"If you fund-raise for something and a journalist comes back and says, `Here's my 5,000-word article,' someone can say `Oh, I can't believe I paid 50 bucks for this.' But if there's a FOIA request, there is no arguing with that. That's where the money went, here is the information.

"The only real question, which I guess is the million-dollar question for them, is what's the appetite for this? I'd like to think that it's bigger than we might guess, but that's what they're going to look into. And I'm glad that somebody is going to."
Morisy declined to reveal details about MuckRock's user growth or revenue, but explained that about 5,000 users have filed more than 17,700 public-records requests, and that the site has attracted millions of visitors.