Prosper Marketplace, an online marketplace that connects borrowers and investors, today announced that Radius Bank, a full-service bank serving consumers nationwide through an industry-leading virtual banking platform, will now offer a new personal loan option through the Prosper platform.

The partnership integrates the Prosper marketplace lending platform with Radius Bank's innovative approach to banking, providing easy access to apply for loans anywhere, anytime from any device at radiusbank.com. Investors commit to fund loans through the Prosper platform, and the loans are issued by a FDIC-member bank at a fixed interest rate, providing consumers with a powerful alternative to traditional bank loans.
Itzik Cohen, Chief Business Officer at Prosper Marketplace, shared:
"Radius is recognized as a bank providing a next-generation banking experience, just as Prosper Marketplace is using technology to offer the platform's members a new and better way to borrow and invest money. We're looking forward to working with Radius Bank to bring clients access to a personal loan product that offers competitive rates and transparent, easy-to-understand terms."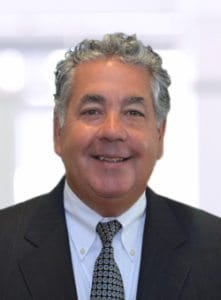 Headquartered in Boston, MA, Radius Bank is known for adopting the most advanced and secure technologies to provide its clients with greater flexibility and convenience through digital banking and forward-thinking strategic partnerships. Recent rollouts have included an upgraded online and mobile banking experience, streamlined mobile account opening, a student loan rewards pay down program in partnership with SmarterBucks and a branded solution high-yield personal checking account with Aspiration Partners LLC.
Mike Butler, President and CEO of Radius Bank, stated:
"We are challenging the traditional banking model by looking for new, innovative ways to bring exceptional products and services to market. Our partnership with Prosper Marketplace allows us to continue to fulfill that commitment, while also aligning us with a company that shares a digital, forward-looking approach to personal banking."
During a recent interview with Chris Skinner, President of Prosper, Ron Suber revealed more details about the platform and what users can expect:
"We're connecting people who want to invest their money, and get their money back with a return. That's debt crowdfunding. This is very different to equity crowdfunding, which is investing in projects or companies rather than lending. In debt crowdfunding, long term, I'd see a day when there is a portal where people in the UK and Europe, South and Latin America, Asia, North America and all over the world, could all go onto a site and invest money. I also see this portal where borrowers and investors from around the world can go and meet. This is the beginning of innovation in these markets, and there is big growth in front of us. I'm more excited to be in this industry today than I've ever been."
In regards to global peer-to-peer platforms and their futures, Suber added:
"As data becomes more readily available and funding and capabilities of the leading platforms can process that data and create access to terms and loans for different people in different areas, it is possible. I also think investors around the world are all looking for the same thing. For example, I just got back from travels around the world including China and Italy, telling the Prosper story. There is no place in the world that investors aren't looking for yields of short duration that reports interest daily and pays monthly, and that's exactly what we're doing here. There are also many benefits to the borrower around speed and convenience. People who apply for a loan through

"Prosper can be at home 24 hours a day and have a great experience. They don't have to put on a suit and walk out to the bank and hope that a loan officer would give him a loan, like my father did. Online marketplaces for credit are far more efficient for investors and borrowers, to meet and do business together."
Sponsored Links by DQ Promote