Connected Investors, a real estate investors network and marketplace, today announced the launch of centralized real estate investment funding portal, CiX.com. The technology allows real estate investors to quickly and easily submit their deals to a network of asset-based lenders, ensuring the best terms for loans on their investment properties.
Ross Hamilton, founder and CEO of Connected Investors noted,
"Asset-based lenders such as hedge funds, hard money companies, private lenders and real estate crowdfunding portals are clamoring to put capital into real estate, however, they need the deals and the borrowers to put that capital to work. This is where CiX.com proves to be an invaluable tool."
With CiX.com, borrowers simply use the app or visit the portal, answer a quick series of questions and the funding request is sent to lenders whose primary focus is financing all kinds of investment projects – everything from residential "fix and flip" properties to multi-million dollar commercial deals. Through our unique algorithm, loan applicants are seamlessly matched to the right lender, making the entire real estate investment funding process streamlined for both the borrower and the lender.
Big players in the online capital marketplace are already taking notice. Jilliene Helman, CEO of RealtyMogul, commented:
"CiX fills a critical gap in the marketplace connecting alternative capital resources to real estate investors. This is a welcome innovation to simplify the real estate lending process."
Hamilton continued:
"With the support of Doug Lebda, Founder and CEO of Lendingtree, we are now able to launch CiX.com (The Connected Investors eXchange) as a new and innovative loan acquisition marketplace where investors can have lenders compete to fund their real estate investment deals. Our lender partners have plenty of capital, and they are eager to finance projects that match their lending criteria."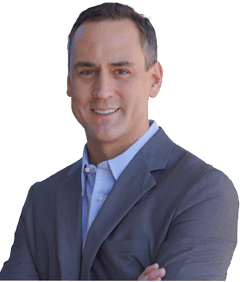 Lebda added:
"As an early advisor and investor in the company, I have been thrilled to watch Connected Investors' progress and success. The Ci team has done a great job fulfilling the needs of real estate investors, and connecting these investors to alternative financing is their next logical step. The initial launch is under way, and the results are very encouraging."
Sponsored Links by DQ Promote