Bizfi, a fintech company that combines aggregation, funding and a participation marketplace on one platform for small businesses, announced it has launched both an API (application protocol interface) and a white label solution which will enable partner companies to offer direct lending solutions to their small business customers. These new solutions will be demonstrated at Finovate New York on September 17th.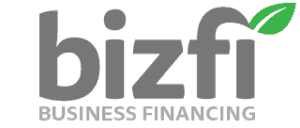 Bizfi is one of the fastest growing sources of growth and working capital to the small business community. The company offers potential borrowers access to a broad and robust marketplace of 35 potential lenders, including OnDeck, Funding Circle, CAN Capital, IMCA Capital, Bluevine, Kabbage, SmartBiz, Bankers Healthcare Group, Herio Capital and Bizfi itself, which can quickly offer loans and other capital products based on a small set of financial data supplied by a potential borrower.
Once an offer is provided, Bizfi will further vet the borrower and, once the loan is underwritten, fund the small business, potentially within hours of the initial application. Regardless of what kind of capital is sought from any of the funding partners, the small business owner is guided throughout the process by a Bizfi funding concierge. Bizfi is the only funding platform that allows a business owner to go directly to contract online.
The Bizfi API will also allow strategic partners to "ping" the Bizfi engine and present their clients with financial offers from the Bizfi lenders all while maintaining their customer's user experience. The white label or co-branded solution will provide Bizfi partners with a turnkey platform to provide a lending solution for small businesses powered by Bizfi. The proprietary technology behind the aggregation platform is strengthened by strategic relationships with more than 35 funding partners.
Stephen Sheinbaum, founder of Bizfi, declared:
"Companies that already serve the small business community are looking for ways to deepen their relationships with current customers. The Bizfi API and white label solutions will empower these service providers to offer a suite of financial services which will further cement the bond," said . "Small businesses need access to working and growth capital on a regular basis, and often do not know where to turn. By partnering with trusted organizations that have existing relationships with business owners, Bizfi is able to expand its reach and provide a necessary source of capital to the companies that fuel the U.S. economy."
He then added:
"The Bizfi engine handles all the back-end work associated with the lending activity. Most importantly, there is no risk to any company that wants utilize the white label product or to incorporate the API into their current website. We provide the access to capital. We do the paperwork. We handle the loan processes. They reap the benefits."
Sponsored