Earlier this week, Rare Genomics Institute (RG), announced that the launching of ten separate crowdfunding campaigns to help patients with rare diseases pinpoint the causes of their illnesses. All amounts raised will go towards exome sequencing, which is a method of partial genome sequencing to find the genetic causes of diseases.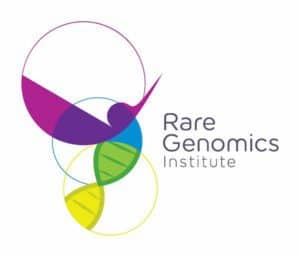 Jimmy Lin, MD, PhD, MHS, President of the Rare Genomics Institute, stated:
"Rare Genomics Institute has helped hundreds of families with rare diseases. This project encourages the community to join our continuous efforts to help the families who have literally exhausted all other options. By donating and spreading the word about these campaigns, we'll be able to fund the exome sequencing to uncover the exact cause of their illness."
Rare Genomics' crowdfunding partners on this project include three crowdfunding platforms, CrowdRise, Indiegogo Life and YouCaring. VP of Global Strategy at Rare Genomics Institute, Ana Sanfilippo, recently teamed up with Indiegogo to write a piece about the company's plans to help patients fight (and win) against various diseases:
"For years, Maya Nieder suffered from severe developmental delays, including difficulty communicating and hearing loss. She endured multiple operations and countless tests before exome sequencing revealed a mutation in her genes that had never been seen before. For Maya and her family, the power of sequencing her DNA found an answer and ended a four year search for the cause of her medical illnesses. Maya was the world's first crowdfunded gene discovery innovated through Rare Genomics Institute.  Now her parents know the cause, and they can stop searching.

"In the past 5 years, genomic sequencing has become a powerful tool to help patients with rare diseases. There are over 7,000 rare diseases affecting over 300 million people around the world.  Even with the best doctors, the nature of rare diseases is that they are very difficult to diagnose.  These patients spend years – sometimes over a decade – on a diagnostic odyssey, searching to uncover the hidden cause behind their illnesses. Genomic sequencing offers the most advanced testing available today, giving these patients a new sense of hope and faith."
Sanfilippo went on to share details about specific patients:
"Ria is 5 years old, but has yet to take her first step, say her first words or call for mommy or daddy. Ria was born with an extremely rare genetic condition that has yet to be diagnosed, causing her to have severe global development delays. Her parents are constantly searching for an answer for their baby girl, and genetic sequencing could provide the solution they've been searching for. Instead of continuing to wonder why and how, sequencing can help put Ria on the path toward a normal life. Together, Indiegogo Life and Amplify Hope can not only help her family raise the resources necessary, but change Ria's story forever.

"Dancing has always been one of Kendra Zoa's passions, and she always shone bright despite struggling with mysterious chronic health issues for decades. One day in May 2002, Kendra experienced a major crisis that left her weak, fatigued, in constant pain and totally unable to work. Her complex condition continued to worsen, but doctors were finally able to pinpoint her ailment as periodic paralysis, a rare genetic condition that leaves her bedridden for over 22 hours per day. Periodic paralysis is caused by genetic mutations, and in 40% of cases, these mutations have not yet been discovered. Kendra's Indiegogo Life fundraiser will help her pay for her whole-exome testing – a procedure that can change her life forever."
She also discussed details about a new program that Rare Genomics is now offering:
"Amplify Hope, a new Rare Genomics program, provides hope for families facing rare diseases who have been unable to access exome sequencing due to the high cost. Participants enrolled in the program create crowdfunding campaigns on Indiegogo Life as an alternative method of paying for the expenses that come with exome sequencing. Amplify Hope aims to determine how crowdfunding can promote scientific research to help rare disease patients. You can read more about Amplify Hope in an article published in The Chronicle of Philanthropy: Nonprofit Teaches People to Raise Money for Rare Diseases through Crowdfunding."
She then added:
"All participants in the program have the same crowdfunding goal amount and 30 days to raise the money needed online. Once they raise the funds, exome sequencing of the affected individual and two family members begins. This method of trio sequencing provides the most comprehensive analysis by looking to family members as a comparison. Any additional funds raised above the goal will be used to help other undiagnosed children in need of sequencing."
Have a crowdfunding offering you'd like to share? Submit an offering for consideration using our Submit a Tip form and we may share it on our site!