Hoping to change the way America is being ran, political organization Represent.Us has returned to global crowdfunding platform Indiegogo to raise more funds for politician, Honest Gil Fulbright.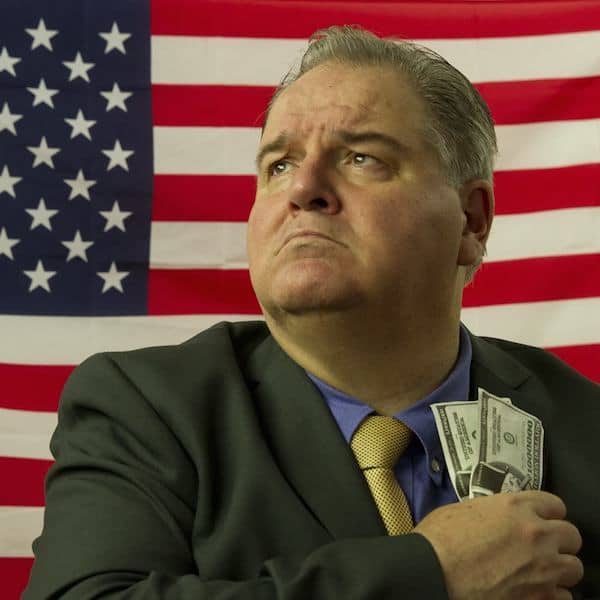 The campaign reads:
"Big-money special interests and lobbyists are corrupting our government.More money than ever before is flowing into our political system while America's biggest problems go unsolved.

"Enter, Honest Gil Fulbright: Gil is a satirical presidential candidate — an honest politician who will openly take any position on any issue in exchange for a large political contribution. We're running Gil in the most expensive presidential election in U.S. history to make sure America's corruption crisis is the #1 issue for the entire 2016 race. With your help, Honest Gil will not only get the country talking about corruption, he'll get thousands more people involved with the growing movement to fix it."
While describing America's "corruption crisis," Represent.Us noted that the 2016 presidential race is predicted to be the most expensive election in the country's history – projecting more than $10 billion. The organization revealed:
"Politicians from both political parties are completely dependent on the handful of elites who bankroll their political careers. Big donors are buying politicians and their lobbyists are writing our laws. Corruption is legal in America."
Represent.Us goes on to explain that things have "gotten so bad" and that a 20-year study that was conducted by top scientists found that "the opinions of the average Americans appear to have only a minuscule, near zero, statistically non-significant impact on public policy." The organization believes that ultimately the one that has the most impact on America is none other than money.
While revealing his plan to end the corruption, Represent.Us stated:
"Represent.Us is a nationwide movement of conservatives, progressives, and everyone in between working together to fix corruption, and in 2016 we're using Honest Gil to crash the presidential race.

"If we hit our funding goal, we'll create and promote a new Honest Political Ad to call out corruption every month until the big vote. We'll crash campaign events, create billboards, and kick off Gil's campaign with a trip to the New Hampshire primaries – whatever it takes to get more Americans to wake up and join the ongoing fight to fix this problem.

"It's time to stop doing business as usual, change the national conversation, and start demanding new laws to protect our communities from corruption. Americans pay the price for our corrupt political system every day. From the economy to the environment, taxes to government waste, it's the root cause of nearly every major problem we face. Yet the press continues to treat the problem as a 'wonky' fringe issue. Gil's campaign is design to help change that."
Also noting Fulbright's previous political experience, Represent.Us shared:
"In 2014, we ran Honest Gil for Senate in Kentucky, and he was an instant hit. Gil's 2014 ads were viewed more than 10 million times, and hundreds of media outlets, including the Today Show, CNN, Fox News, and BBC Radio picked up the story. Millions were introduced to the movement, and thousands of new volunteers helped pass 8 Anti-Corruption Acts and Resolutions across the country. And that was all in a midterm Senate race. Imagine how big we can go if we tap into the media frenzy that's already surrounding the 2016 presidential election."
Funds will go towards bringing the Honest campaign to New Hampshire's primaries, the creation of at least one "Honest Political Ad" video every month, billboards calling out other candidates' biggest donors, and the creation of partnerships with A-list celebrities.

Those that back the project will receive various rewards, including stickers, water bottles, canvas tote, becoming a sponsor, and even appear in a "Honest Political Ad."

The campaign is set to close at mid-November.

____________________________________________

Have a crowdfunding offering you'd like to share? Submit an offering for consideration using our Submit a Tip form and we may share it on our site!

Sponsored Links by DQ Promote