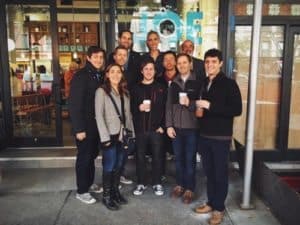 Marketplace lender Bond Street has crafted a new partnership with shared workspace provider WeWork to provide "fairly priced lending capital" to members ot the WeWork Community.
David Haber, co-founder and CEO of Bond Street, said the two companies shared a passion to empoer entrepreneurs dreams.  "Business owners in the WeWork community will now be able to quickly access a new source of affordable growth capital that will help put their companies on a path for success," said Haber.
WeWork currently has over 30,000 members that utilize its facilities in 12 different cities across the country. WeWork has additional locations in 4 different cities outside the US. The preferred access for WeWork customers is available immediately.
Bond Street currently provides one to three year term loans ranging from $25,000 to $500,000 with interest rates starting at 6%. They target SMEs the "banking system has left behind".