The 4th Annual Global Alternative Funding Forum will take place this coming November in Los Angeles and will once again tackle the imperative issues regarding the future of finance. This year's event will see David Weild, former Vice Chairman of NASDAQ, open the event on the subject of venture exchanges.
Venture exchanges, or venture markets, is a hot topic on Capitol Hill and inside the halls of the SEC these days.  As the decline in IPOs continues, there is a renewed push to create liquid markets to trade shares in smaller firms.  The advent of the JOBS Act, and associated new securities exemptions, has been a bit of a catalyst for this discussion.  Weild has been a persistent proponent of venture exchanges and has posted a petition in support of the Main Street Growth Act that will create a new category of stock exchanges.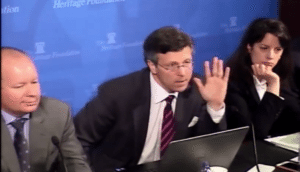 Weild recently commented on the state of early stage investing;
"I don't get too upset about the "venture" capitalists. The regulators created a market structure that gutted the small IPO market. That meant that "venture" capitalists would now eschew singles and doubles (the small IPO model of first and second bases had been taken away) and were forced to focus on home runs (or selling companies out early to corporate buyers) – massive markets with massively scalable business models that would now be required to eclipse the now ridiculously high IPO thresholds that the SEC had caused."
Weild will be joined by more prominent voices in the alternative finance sector including; Sam Guzik, Dr. Richard Swart, Paul Niederer, Ron Miller, Oscar Jofre, Andrew Goldner, Kim Kaselionis, Arthur Lipper and many more.
Topics of discussion for this year's event include, equity crowdfunding (including Reg A+), peer to peer lending, the future of venture capital and other subjects.  With many industry followers expecting final rules regarding Title III of the JOBS Act to be revealed within the next several weeks you can be certain retail crowdfunding will be a hot topic.
The creation of Dr. Victoria Silchenko, the first conference was launched in 2011. Orginally titled the Next Generation Entrepreneurship and Global Crowdfunding Forum, the event was later rebranded as the Global Alternative Funding Forum.