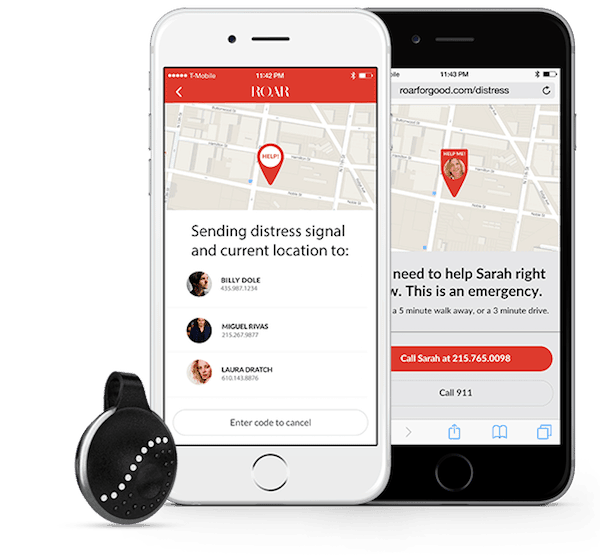 Ready to create a safer world for women everywhere, Philadelphia tech startup Roar for Good has launched a crowdfunding campaign on Indiegogo to raise funds for its new smart safety jewelry known as "Athena."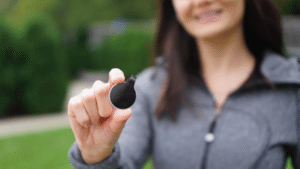 Athena is described as a simple device with a big mission – to protect women from physical assaults at the touch of a button. Roar for Good created the device to help ward off an attack and instantly call for help. Once activated, Athena emits a loud alarm and immediately sends text messages to loved ones near the user's location.
Roar for Good stated:
"Women should not need to alter their lifestyle, modify their behavior, or carry self-defense devices to protect themselves. Our goal is to help create a society where that is a reality. In the meantime, we are committed to helping make a difference."
Athena, which is small and lightweight, may be secured on the user's waist, belt, or tucked in a bag. The device is offered in three different colors (Antique Silver, Timeless Black, and RoseGold).
Sharing details about the design, Roar for Gold explained:
"Over the last 16 months, we've performed exhaustive research and conducted numerous focus groups and user testing to ensure Athena will be easy to use in panic situations, without being accidentally triggered.

"It was designed to be activated with just one hand (either left or right). During mock attacks with our prototypes, we discovered the least effective place to wear a safety device is on your wrist as it restricts access when you need it most. Athena can be worn on a necklace, blouse, on a keychain, attached to a purse, or clipped to a backpack – essentially anywhere you want that looks stylish and gives you easy access.

"The front face is made of silicone to allow for non-slip contact and the raised texture of the bumps are configured to quickly guide your fingers to the activation button. The button is universally sized and recessed to prevent accidental triggering. The button must be held for 3 seconds to initiate the alarm and send emergency text messages with your location to your contacts."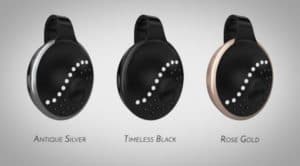 Other features of the Athena are LED lights, Bluetooth low energy, water resistant, 3-month life, silent mode, non-slip silicone front and lightweight aluminum backing.
During a recent interview with Tech.Co,  ROAR for Good Founder Yasmine Mustafa also noted:
"Our smart, fashionable jewelry has the ability to emit a loud alarm, send text messages to friends & family with the wearer's location, and instantly call the authorities (911, campus police, or a number they designate). We have several other jewelry designs in the works, with a modular design so that women can accessorize their ROAR device to match their fashion style."
In regards to why the Athena was created, Mustafa added:
"The unfortunate truth is that everyone knows someone who has been a victim of assault – or is one themselves. When I solo-trekked across South America for six months, I regularly encountered women (both locals and travelers) who had been assaulted. And then one week after returning to Philadelphia, a woman was feeding her parking meter when she was grabbed from behind, dragged into an alley, severely beaten, and brutally raped. That was the moment the ROAR co-founders came together with the passionate belief that something more needed to be done. And that was the moment that ROAR for Good was born."
Athena, which is set to ship in Spring 2016, is currently available to Indiegogo backers for the price of $75 (normally $99). A portion of the device's proceeds will be invested in educational programs that are to help increase empathy and decrease violence.
The campaign is set to close at the beginning of December.
__________________________________________________
Have a crowdfunding offering you'd like to share? Submit an offering for consideration using our Submit a Tip form and we may share it on our site!