On Wednesday, small business lending marketplace StreetShares announced it has formed a partnership with military social network RallyPoint to help promote veteran business ownership.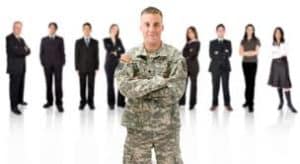 The two rapidly growing companies are teaming up to use their respective resources to reach more military members, veterans, and supporters of veteran entrepreneurship. StreetShares is dedicated to funding the "next great generation" of veteran business owners while RallyPoint provides military members and veterans with a professional network to explore career opportunities and connect professionally.
StreetShares will create a unique RallyPoint community within StreetShares where veteran entrepreneurs will obtain backing for business loans from their fellow veterans and military supporters. StreetShares uses a unique funding model in which investors compete to back loans to small business owners. This competition ensures borrowers obtain loans at the lowest interest rate.
StreetShares and RallyPoint will also work together to provide valuable business resources and education across their respective platforms. General George Casey, former Chief of Staff of the Army and board of advisors member for both StreetShares and RallyPoint, praised the strategic partnership and noted:
"Bringing together RallyPoint's extensive network of military members and veterans with StreetShares' coalition of veteran entrepreneurs and investors is a great step forward in fueling the next great generation of veteran entrepreneurs."
Sponsored Links by DQ Promote