Lendix, a France-based small business loans platform, is gearing up for its international expansion by appointing new members to its growing team.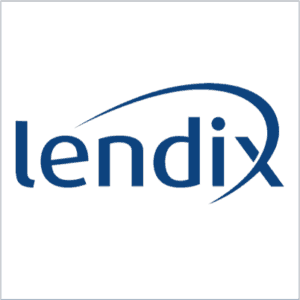 Former Head of Daily Banking and Savings at online bank AXA Banque Pascal Ouvrard joins the company as International Development Director, reporting to the Executive Board. Former Director of Strategy and Innovation (Europe) at eBay Richard Briffod joins as Chief Marketing Officer, reporting to the CEO.
The announcement follows a strong start for Lendix, which since its April 2015 launch has become the most active small business loan platform in France. Lendix founder and CEO Olivier Goy said:
"We're very happy with the response we've generated with lenders and borrowers alike. Our ability to underwrite the loans, and to do so for quite large sizes, is a disruptive aspect of our offer. We're making p2p lending simple for borrowers and safer for lenders."
With over 25 years of experience in retail banking, as a consultant with PwC, Arthur Andersen and E&Y and as an executive at AXA Banque, Ouvrard has created new banks from scratch in several European countries. COO of Lendix, Patrick de Nonneville explained:
"Pascal's experience is perfect for what we're doing, which is extracting from our French launch the basis for a target operating model that can be used to replicate quickly and efficiently in other countries."
Ouvrard then noted:
"Helping Lendix become a European marketplace lending leader is a challenge I am very excited to tackle. The quality and experience of its team together with its disrupting FinTech model is positioning Lendix in a unique place to take advantage of the opening of Europe to alternative financing."
On Briffod's role, Goy shared:
"Having Richard on the team will allow us to accelerate our communication and marketing plan in France, while Pascal will accelerate our international expansion. These are exciting times for the platform and its community".
Briffod added:
"I am thrilled to join the team of Lendix as CMO. I had the pleasure to work for eBay, one of the first online market place, and I can clearly see the tremendous potential of the lending market place – it will revolutionize the world of SME financing and individual investments."
Sponsored Links by DQ Promote