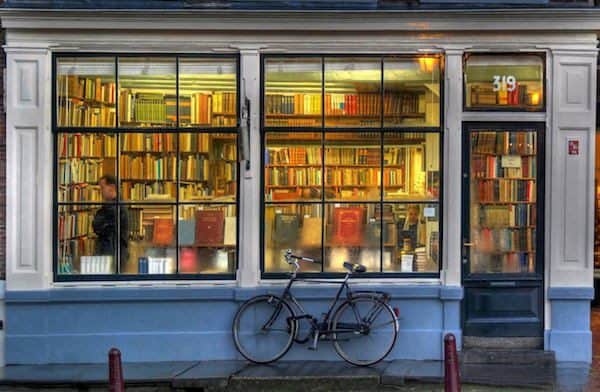 This week, crowdfunded book publisher Inkshares announced two platform changes that the company believes will allow it to publish more books and grow even faster. These changes are significant, comprising a new funding goal structure and a refined credit system.
The company shared:
"In 2014 our funding goals were expressed in dollars. Authors were, essentially, asking people for money, and readers could contribute as much as they wanted. In early 2015, we switched this model so that the funding goal was, instead, expressed in copies pre-ordered. We also limited the number of copies an individual could buy. Your mom could no longer "tip" your project with a large bulk order. The pre-order price per copy was set at $10 — a cost that would cover ebook production and provide a steep discount on a print-book. This model better reflected our philosophy: we want to publish books readers want, so counting pre-orders instead of dollars better fulfills our mission.

"A book costs, on average, about $20K for us to produce and market. Our 50% royalty structure is built on the idea that pre-orders get us close to covering production costs, thereby reducing risk. In order to build a sustainable company, we need to update our model so that we can continue to   offer authors industry-changing royalties for a traditional publishing experience, including wide distribution and marketing."
Changes to Inkshare's platform include:
Removing the ebook-only tier entirely.
Every author who hits the new pre-order goal will receive a trip to San Francisco to sign copies for their backers, including a round-trip ticket, one-night's hotel, and lunch with the Inkshares team.
Pre-order prices (which include both an ebook and a signed first-edition physical book) for trade paperbacks will be set at $20, trade hardcover at $30, children's books at $30, and graphic books (cookbooks, art books) at $50.
The new pre-order goal will be 750 copies for all books.
If authors want to offer an additional incentive (for example, a t-shirt, poster, mug, coloring book) at the 10 copy pre-order level, we will create these upon request. The author will be solely responsible for fulfilling all promises made at that level.
Charging a $15 fee for international shipping across all Inkshares titles. Domestic shipping will remain free.
The Inkshares' team added:
"We also know it's hard for a lot of authors to reach 750 pre-orders. So we're rolling out a new, dual funding tier. Any project that reaches 250 pre-orders will qualify for the "light-publishing" option with a new, yet-to-be-named Inkshares collection. These books will receive a light edit, an ISBN, and limited distribution  (including physical and digital on Amazon.com). Backers will receive physical copies printed through our print-on-demand service. We will reserve the right to push any of these books through our full production process, and as with all of our books, the rights will remain non-exclusive if the author wishes to publish elsewhere."
The platform is going to roll out these changes on October 30th at noon PST. It was also noted that authors who are currently funding a project will have a choice. If they do nothing, their book will automatically convert to the new model on October 30th. All $10 pre-orders you received, including from now until October 30, will still count as a copy sold — meaning it's a great week to get the attention of new readers while prices are low. After the conversion, all pre-orders will cost at least $20, and you will be published if you hit 750 copies pre-ordered or above.

If they prefer to keep the current $10 and 1,000 pre-order model that they signed on for when they started funding, Inkshares will honor that.

Sponsored Links by DQ Promote