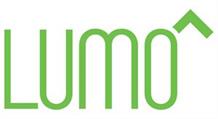 Kickstarter alum, Lumo Bodytech announced on Tuesday that is has raised $10 million in Series B funding to launch its biomechanics platform.
The Lumo Bodytech Biomechanics Wearables platform is a combination of hardware, software, and data that will enable companies to integrate human body movements into the next generation of wearables technology. The platform will be available to partners in the apparel, fitness, health, and workplace safety industries who seek to incorporate real-time motion tracking into their product offerings.
Lumo Bodytech CEO and co-founder Monisha Perkash
"We're now entering the next phase of the wearables industry, one where companies like Lumo harness lab-quality data and real-time coaching to solve meaningful health problems and support behavior change. With the support of our new investors including WuXi, a leader in research and development in healthcare applications, we can deliver a wearables platform that will ultimately help people address significant health, wellness and performance issues."
The announcement of Lumo's new financing and the release of its platform come on the heels of the successful launch of the Lumo Run smart shorts and the reported ongoing success of its Lumo Lift posture sensors used by consumers and corporate wellness programs.
The development of its previous products has helped Lumo Bodytech to develop technology and design innovations in the areas of connected hardware, software, advanced algorithms, and biomechanical applications.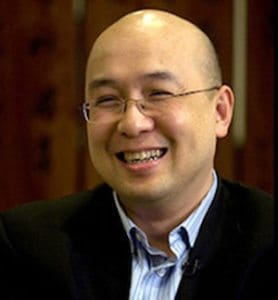 Ge Li, CEO of WuXi AppTec, explained:
"Wearables technology will fundamentally change the traditional healthcare industry and address a number of previously unmet wellness needs. People are looking for technology to support positive, proactive behavior change through advanced insights including real-time feedback and coaching. Lumo is a platform for better health and living, whether that's at home, in the office or at the gym."
WuXi Healthcare Ventures led the most recent round of financing with previous investors Madrona Venture Group, Innovation Endeavors, AME Cloud Ventures, and Innovalue Capital Ltd. MAS Holdings and SanDisk founder Eli Harari also join as strategic partners and new investors.
William Updyke, DC chiropractor at the Cisco LifeConnections Health Center, added:
"My patients have used the data from wearables and connected medical devices to help them manage their posture and activity level, which accelerated their recovery. Proper biomechanics, such as good posture, as well as moving regularly and avoiding extended sitting contributes to reductions in some of the most common conditions like neck, back and shoulder pain. If better posture and more regular movement was widely adopted it could lead to significantly decreased healthcare costs for companies and certainly a better quality of life for individuals."
Lumo has previously raised more than $6 million in equity financing and more than $2 million in crowdfunding.