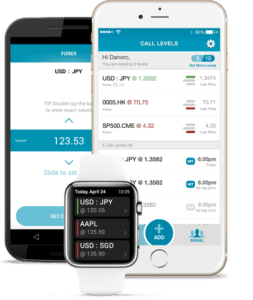 Singapore-based Call Levels, a real-time financial monitoring and alert service that seeks to help traders monitor financial assets price movements easily on mobile, has announced that it has closed a pre-series A led by 500 Startups. The startup also raised capital from a consortium of angel investors who are veterans in financial markets and tech industry, such as Timothy Teo (ex-GIC and JP Morgan), Gracelyn Ho (ex-Morgan Stanley) and Koh Boon Hwee.
Call Levels states it has recorded strong traction and usage especially. Almost 10,000 Call Levels were created over the past 30 days with day-on-day growth of 21% and week-on-week growth of 35%. Call Levels states they have captured the support of professional traders, as they rely on the app to constantly monitor the prices and gain an edge in the financial markets.
"I tested Call Levels against my Bloomberg Professional and found that it was much easier to create and faster to notify" says New York based Hedge Fund Manager, who is one of Call Levels' early adopters.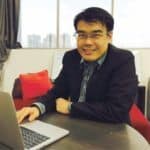 The mobile app is available for free in iOS, Android and Apple Watch.  Co-founders, Daniel Chia and Cynthia Siantar say they want to aggressively expand out of Singapore. New funds will be used to acquire users and hire additional talents for the team.
"We intend to grow our penetration in other key financial markets such as New York, London and Hong Kong in the next few months" says Daniel.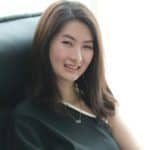 Indeed, "It's simple and it works. This is why so many people use it. But the data they're collecting is incredibly valuable when you think about it." says Khailee Ng of 500 Startups who will be working closely with the co-founders to reach the milestones.
According to Call Levels, the company has also secured a major partnership with a financial institution in Singapore and more details will be announced next year.