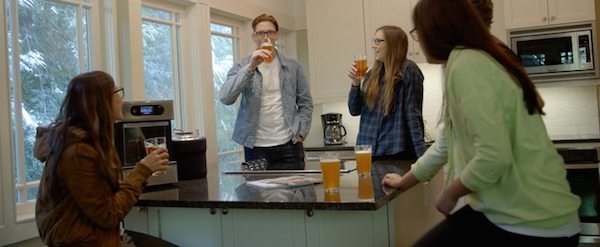 Just days after PicoBrew's newest product offering, the Pico, surpassed $700,000 during its crowdfunding campaign on Kickstarter, the company announced that in addition to brewing top-quality fresh craft beer, the appliance  also will support "modernist cuisine" sous vide cooking.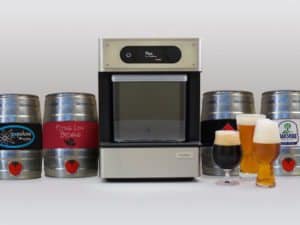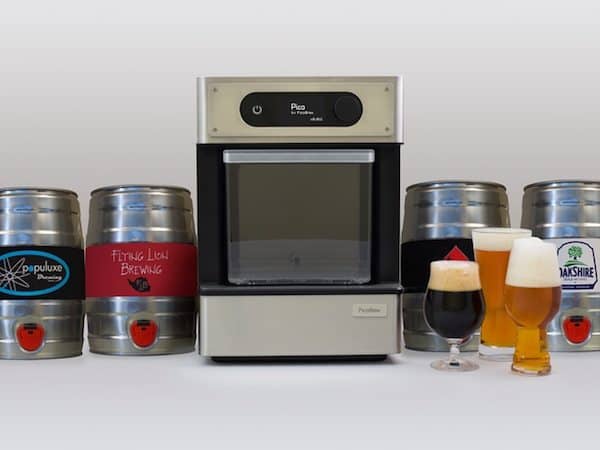 Bill Mitchell, CEO of PicoBrew, explained:
"We've supported sous vide cooking on our Zymatic product for several years and customers love it. It was a little trickier to implement for Pico, but Kickstarter customers wanted it, so we figured it out." The new sous vide cooking feature includes a special drain insert and an attachment that allows the Pico to pump air out of special sous vide cooking bags.
Ron Zimmerman of HerbFarm restaurant in Fall City, Washington, noted:
"I never anticipated it, but the Zymatic has turned me into a brewing maniac. It is truly a 'Brew House in a Box,' a way of imagining and creating unique beers that can be repeated with a degree of precision previously available only to top commercial brewers. I am also excited by the cute new 'Pico.' It will let folks quickly brew some of the world's rarest and most famous beers—right at home! It's like having a famous brewmaster standing at your side. If that weren't breakthrough enough, the same machine, with its compact footprint and sous vide capability can also cook your dinner! This could be the ultimate gift for anyone from a college student to culinary connoisseur!"
The Pico is described as a craft beer appliance for the home craft beer enthusiast. It is a compact, fully automatic brewing appliance that brews five-liter mini kegs of fresh craft beer in about two hours. One key to Pico's ease-of-use is the use of convenient pre-packaged ingredient modules called PicoPaks.
PicoPaks are available from both craft brewers and homebrewers throughout the world on PicoBrew's online Brew marketplace. More than 50 craft breweries and over 300 homebrewers have signed up to produce PicoPaks and more are being announced each week. Brewing on Pico is noted to be as simple as filling a keg with water, loading the hop and grain modules into the machine, and hitting "Brew."
Have a crowdfunding offering you'd like to share? Submit an offering for consideration using our Submit a Tip form and we may share it on our site!