Apollo Global Management, LLC (together with its consolidated subsidiaries, "Apollo") (NYSE: APO) and RCS Capital Corporation (NYSE: RCAP) ("RCS Capital") announced today that they have mutually agreed to amend the previously announced sale of the RCS Capital wholesale distribution business and certain related entities, to an affiliate of Apollo.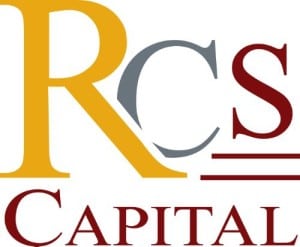 Under the amended agreement, RCS Capital will sell its wholesale distribution business, including Realty Capital Securities and Strategic Capital, to Apollo for $6 million in cash, subject to certain purchase price adjustments. RCS Capital's profitable transfer agent and transaction management businesses and certain other employees will not be part of the amended transaction. Apollo is partnering with the management team of the wholesale distribution business, led by Bill Dwyer and Louisa Quarto, in this transaction. The amended transaction will no longer be conditioned on the closing of a transaction between Apollo and certain affiliates of AR Capital, LLC.
The revised transaction terms permit RCS Capital to optimize its wholesale distribution cost structure and align its core business units to current market opportunities prior to closing. The transaction includes all of RC Securities and Strategic Capital existing selling agreements and dealer manager agreements.
Marc Rowan, Co-Founder and Senior Managing Director of Apollo, stated:
"We are pleased the transaction has been re-aligned, and we believe the pending acquisition of the wholesale distribution business demonstrates Apollo's long-term commitment to the retail investment management channel."
The transaction, which was unanimously approved by the independent members of the RCS Capital Board, is subject to customary closing conditions and regulatory approvals and is expected to close early in the first quarter of 2016, and in the case of Strategic Capital, may be consummated at a later date subject to satisfaction of applicable conditions.
Marc Rowan and Anthony Civale of Apollo have resigned from RCS Capital's Board of Directors, effective immediately.