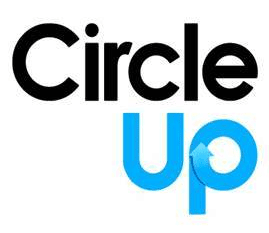 CircleUp, a leading marketplace for equity investments in private companies, today announced it has raised $30 million in Series C funding, bringing its total funding to $53 million.
The round was led by Collaborative Fund, with participation from Capital One co-founder Nigel Morris, and former CEOs and presidents of Goldman Sachs, Thomson Reuters and the Stanford Endowment, joining previous investors including Union Square Ventures, Canaan Partners, Maveron and Rose Park Advisors. The capital will be used to further develop CircleUp's product and data teams. 
CircleUp CEO, Ryan Caldbeck, stated:
"We've seen our marketplace hit an inflection point over the past 12 months, as institutional investors see the performance of the asset class we have opened up, and increase their demand for additional early-stage, non-technology investment opportunities. In our Series C round, we're thrilled to welcome investors from both Silicon Valley and Wall Street, as both the technology and finance worlds recognize our marketplace's value. Collaborative Fund is a great partner for us not only for their expertise in marketplaces and consumer, but also because a number of their Limited Partners are joining the round and committing capital on the platform, continuing the trend of larger institutional investors joining our marketplace." 
Online marketplaces are disrupting traditional lending and investment processes across the world. CircleUp leads the category of online equity platforms, helping small businesses raise growth capital through a national network of investors. To date, more than 120 companies have raised funds totaling over $135 million with CircleUp's help. The average company that has raised on CircleUp has grown more than 80 percent annually since funding on the site.
Collaborative Fund founder, Craig Shapiro, added:
"CircleUp is helping reshape the financial system and create a more direct and efficient path between sources of capital and the most attractive private companies. We've looked at dozens of platforms and CircleUp stood out for the quality of its team, the remarkable and accelerating growth of the platform, and the performance of the underlying asset class. The companies on CircleUp have done very well since raising – creating a virtuous circle of more capital, more companies and more investors joining the platform."
Sponsored Links by DQ Promote