Specialty lender Amicus has launched a new commercial finance business to provide working capital SMEs.  Amicus Commercial Finance will be managed by John Wilde and David Hogg who created SME Invoice Finance Limited in 2000.  This firm was eventually sold to Metro Bank in 2013.
Amicus, founded in 2009 by Keith Aldridge, has lent more than £500 million in over 800 loans.  Amicus typically lends between £50,000 and £5 million.
According to information provided by the company, Amicus Commercial Finance will provide a revolving working capital facility powered by a proprietary funding platform. The lender will utilise technology and real-time data connectivity to manage the loans. The new business will focus on providing relationship-based, cash flow to owner-managed businesses with annual sales of between £0.5m and £5m. The firm plans to begin operating in January 2016.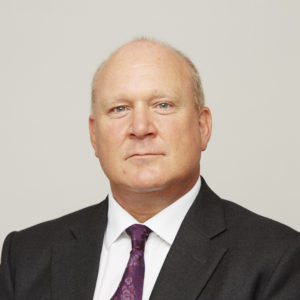 John Jenkins, CEO of Amicus, sees opportunity in providing credit to SMEs as traditional banks are not providing the necessary access to capital;
"Large bank-owned subsidiaries are currently responsible for around 85% of small business lending but due to cost savings, many of them can no longer offer the type of localised, relationship-based service that is valued by smaller firms and professional services organisations."

"The launch of Amicus Commercial Finance underlines our strategy of broadening our proposition into other specialist lending markets which are poorly served by mainstream lenders.  We are delighted that John and David will be leading this business. As two of the most experienced and successful leaders in this sector they have the skills, contacts and vision to build a business that will set a new benchmark in this sector."
Amicus currently offers short term, property-based lending to private and corporate borrowers, which include landlords, developers and owner-occupiers. The firm recently completed a £100m short-term mortgage-backed securitisation, the first securitisation in the UK market made up entirely of short-term property loans.
"There is a compelling opportunity to create a market leading brand in small business finance. We're excited to have the opportunity with Amicus to build this business and we look forward to the challenge ahead," commented Hogg.  Wilde stated the pair had found the "ideal partner".