Real estate crowdfunding platform, Fundrise, has filed a Regulation A+ offering for $50 million as part of the world's first "e-REIT". Under Reg A+ rules, non-accredited investors will now have access to the real estate offers listed on the Fundrise platform. The form 1-A  filed with the SEC is available for viewing here.
The REIT intends to invest in a diverse portfolio of US commercial real estate properties, such as apartments, shopping centers, and office buildings, that generate cash flow paid out to investors in regular dividends.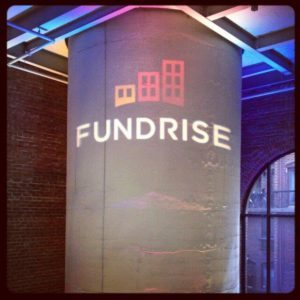 The company declared:
"We are offering up to $50,000,000 in our common shares, which represent limited liability company interests in our company, to the public at $10.00 per share. The minimum investment in our common shares for initial purchases is 100 shares, or $1,000 based on the current per share price.

"In addition, our sponsor and Fundrise, LP, an affiliate of our sponsor, have committed to purchase an aggregate of 20,000 common shares from us at $10.00 per share in private placements by the date this offering statement is declared 'qualified' by the SEC (including 100 common shares already owned by our sponsor). We expect to offer common shares in this offering until we raise the maximum amount being offered, unless terminated by our Manager at an earlier time.

"Until June 30, 2016, the per share purchase price for our common shares will be $10.00 per share, an amount that was arbitrarily determined by our Manager. Thereafter, the per share purchase price will be adjusted every fiscal quarter and, as of January 1st, April 1st, July 1st and October 1st of each year, will equal the sum of our net asset value, or NAV, divided by the number of our common shares outstanding as of the end of the prior fiscal quarter (NAV per share).

"Although we do not intend to list our common shares for trading on a stock exchange or other trading market, we have adopted a redemption plan designed to provide our shareholders with limited liquidity on a quarterly basis for their investment in our shares."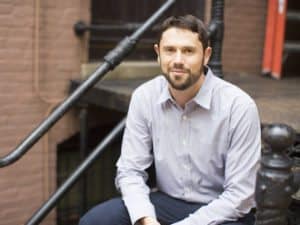 Ben Miller, co­founder and CEO of Fundrise, added:
"Today is a massively historic day for the Fundrise team ­­the result of over four years of work! Soon anyone in the country will be able to access the same investments as billion ­dollar institutional funds but with roughly 1/10th of the fees, heightened transparency, and low investment minimums of $1,000."
Fundrise is a leading real estate crowdfunding platform and a trailblazer in the online funding space.  Started by brothers Ben and Dan Miller, the platform has gone from rehabbing small buildings in the Washington, DC metropolitan area to participating in some of the largest real estate projects in the world.