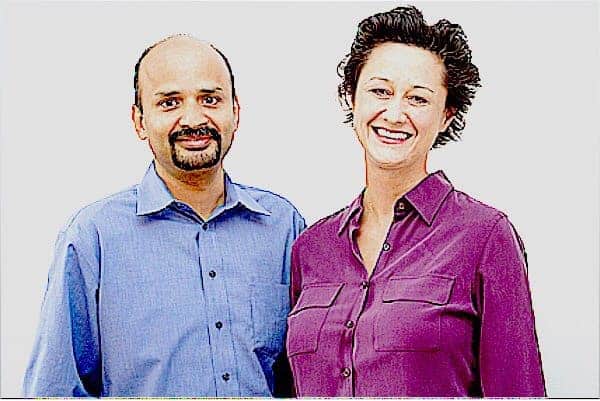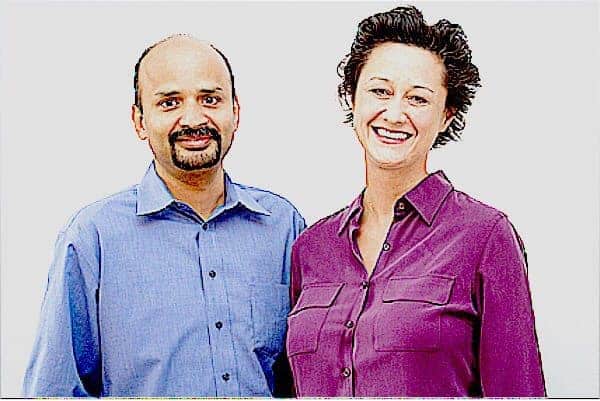 "Our prediction is that the marketplace lending industry will undergo continued and increasing growth, opening up new investment opportunities and new avenues of capital formation for start-ups and small businesses."
It's not too late to participate in the 2015 Americas Alternative Finance Benchmarking Survey; the new deadline for responses is Friday, 18 December. The Survey, the brainchild of The Centre for Alternative Finance at University of Cambridge Judge Business School and the Polsky Center for Entrepreneurship and Innovation team at Chicago Booth School of Business,  is the first comprehensive and empirical assessment of crowdfunding, peer-to-peer lending (marketplace lending) and other forms of alternative finance across North, Central and South America.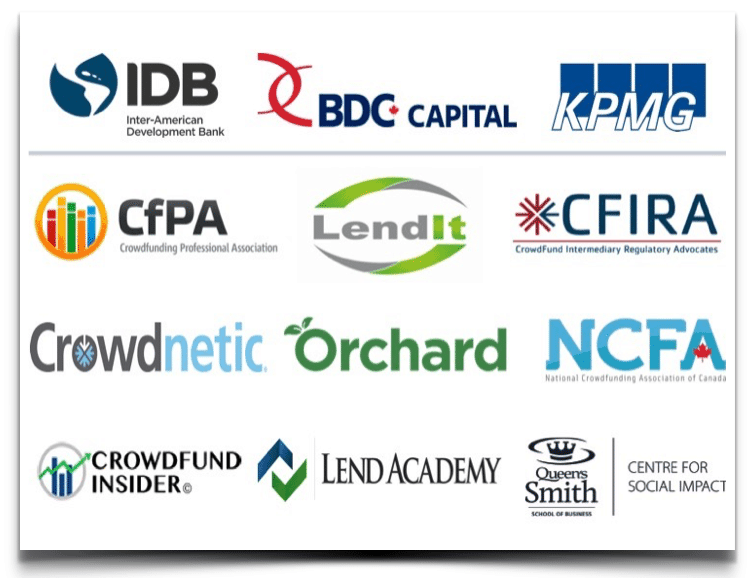 Supported by the IDB, BDC, KPMG and a number of highly influential industry research partners, major alternative finance industry associations and organizations in the United States, Canada and across Central and South America are leading the charge, including the LendIt/Lend Academy, Crowdfunding Professional Association (CfPA), Crowdfund Intermediary Regulatory Advocates (CFIRA), National Crowdfunding Association of Canada (NCFA), Orchard, Crowdnetic and Queen's University and the Impact Group. Integral to this research, Crowdfund Insider has curated series of exclusive interviews with key fintech influencers and leaders of the collaborating associations and platforms, including LendIt/Lend Academy's Peter Renton,  University of Chicago's Robert Rosenberg, NCFA's Craig Asano and IDB's Gabriela Andrade and Diego Herrera.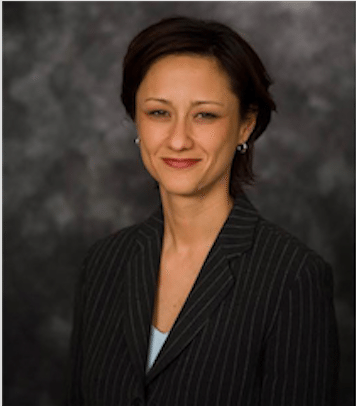 My next interview is with Luan Cox, the Founder and CEO of Crowdnetic. Cox's fintech experience stems from previously serving in  leadership roles including General Manager of Interactive Data Managed Solutions – Americas (IDC acquired by Silver Lake and Warburg Pincus), Executive Vice President of Global Sales and Marketing for Stockpoint (acquired by ScreamingMedia now part of IDC), and Executive Director for Quote.com (acquired by IDC). A proud alumna of the elite Springboard Accelerator program comprised of the world's leading women-led media and tech companies, Cox serves on the advisory board for its American Banker-sponsored Future of Marketplace Lending event. Crowdnetic,  a provider of market data solutions and funding portal platform technology to the private equity and crowdfunded securities industry, operates the industry's premier centralized hub for real-time market data aggregated from platforms across the globe.  Via email, Cox recently shared her views on the importance of the Survey, launching Marketplace Lending Gateway, key mentors, women in fintech and market data transparency. Our interview follows.
Erin: Why did the Crowdnetic decide to support the Cambridge / Chicago 2015 Americas Alternative Finance Benchmarking Study? How do you envisage the benchmarking research findings helping the industry in general?

Luan: As a technology and data solutions provider for the global alternative finance industry, we are thrilled and honored to have the opportunity to support this groundbreaking study by two such world-class academic institutions. The knowledge and insight that will be derived from this comprehensive, empirical, and unbiased study will be invaluable to all industry participants.  By providing up-to-the-minute, aggregated market data across all areas of alternative finance, the survey results will enable and inform business and policy decisions to help this innovative industry grow and succeed.
Erin: What was your breakthrough moment for Crowdnetic?  
Luan: We've actually been fortunate enough to have two huge breakthrough moments. The first was the launch of our market data platform for offerings under Title II of the JOBS Act on September 23rd, 2013. Having strong distribution partners in Thomson Reuters, Dow Jones' MarketWatch and CNBC (via our Crowdfinance indexes) was monumental in helping main stream America understand private securities.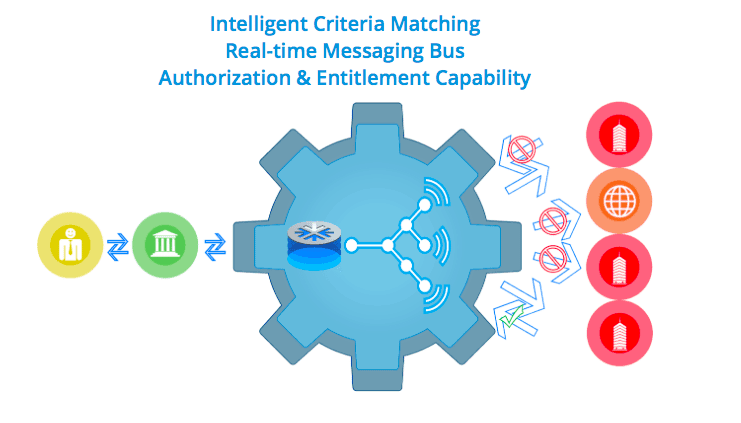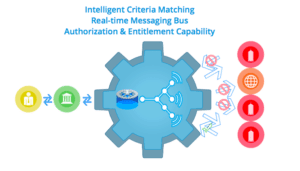 The second and even more exciting breakthrough moment, was the launch of our Marketplace Lending Gateway platform in September of this year in partnership with leading marketplace lenders including Lending Club, SoFi, Marlette Funding, Kabbage, Avant, PayOff, and Funding Circle to name a few. Gateway provides for more streamlined connectivity between banks and retailers (really anywhere a borrower might exists) and the funding sources that stand ready to lend across the credit spectrum.
Erin: Will Crowdnetic's recently launched Marketplace Lending Gateway, a centralized technology platform that connects loan applicants from banks and retailers to alternative funding sources, decelerate or accelerate the demise of brick and mortar banks?  Going ahead, what is the role of banks in the future? 
Luan: Banks are here to stay and many are moving quickly to transform how they do business to accommodate this new world of online lending and wealth management services.  We believe they will continue to partner alternative lenders although many will build their own online lending platforms. We look forward to partnering with more banks (and other sources of borrowers) on Gateway and helping to more tightly connect all market participants as we, together, build out the lending ecosystem of the future.
Erin: What suggestions do you recommend both to close the gender gap in the finance and tech industries and to create gender balance in senior leadership positions?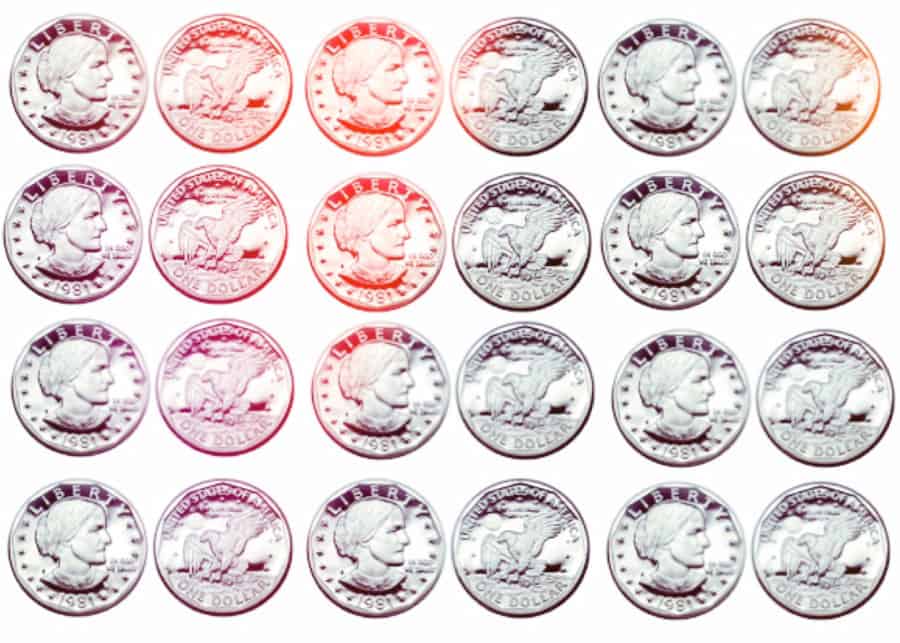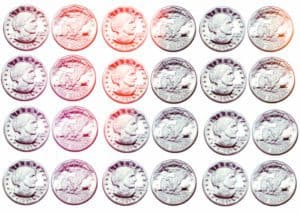 Luan: Changes in business culture occur gradually but build upon previous successes, experiences, and needs. As a woman co-founder and CEO of a leading fintech company in the alternative finance space, I genuinely hope that my role in helping to build this industry will serve as a catalyst, even in some small way, to the future women leaders not only in finance and technology but in other industries as well. As more women-led companies receive funding and excel in their respective industries, the next generation of women who are watching this all unfold will gain empowerment to take more risks and step up to fulfill their own purpose and promise.
Erin: Where have you witnessed effective efforts toward establishing equal gender representation at all career levels?  How have women enabled, disrupted and innovated finance and fintech?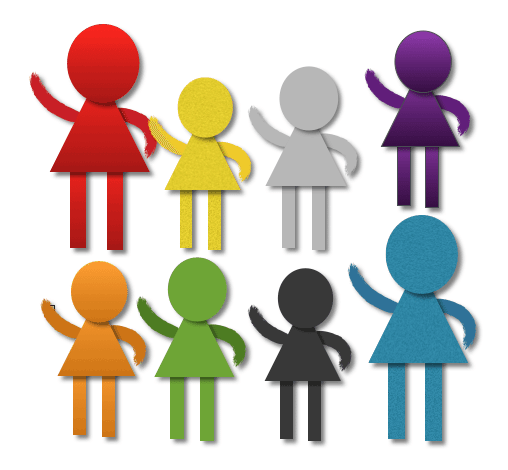 Luan: The start-up world is a dynamic, fast-paced, creative, and open-thinking world where all things are possible and business is never business-as-usual. Take a look at the leadership rosters of many of the leading companies in this space, and you will see strong women entrepreneurs in top positions making a difference everyday. Whether as founders, managers, data scientists, techies—the list goes on and on—women in fintech have brought innovative ideas, creative solutions, and disruptive business strategies to the table and have helped shape this industry.
Erin: Describe your role as an advisor to the Springboard Accelerator program, a leading accelerator for women-led, high-growth companies.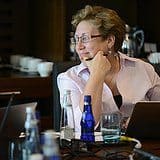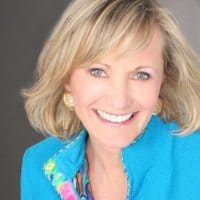 Luan: I can't say enough about how proud I am to be able to work with visionaries Kay Koplovitz and Amy Millman (founders of Springboard). My role spans mentoring and advising early stage, high-growth women-led companies to evangelizing the importance of Springboard's important work, globally.
Erin: How have you benefited from mentors in the industry?  Please share your experience with mentors.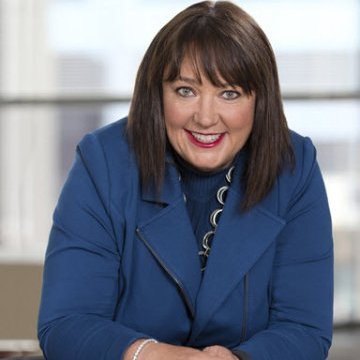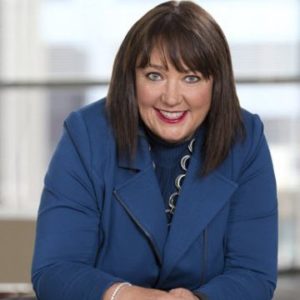 Luan: Kay Koplovitz, Amy Millman and the entire Springboard team have been instrumental to our success. Thanks to Springboard, we were introduced to powerhouse leaders such as Debra Walton, Chief Product and Content Officer at Thomson Reuters who has helped me grow as an entrepreneur and a business leader.
Erin: Who have you mentored to create financial change and innovation?  
Luan: I am honored to be a sounding board and assist in anyway I can exciting and fast growing companies like SocialDataCollective, Seed&Spark and Tactile Finance who in return mentor me as we rapidly grow Crowdnetic.
Erin: What advice do you have for other fintech innovators and disruptors?
Luan: My advice for other fintech innovators and disrupters is to be passionate about the change their technology might bring while also being mindful (and respectful) of how the future still must "play with" the past legacy technologies and mindsets. This is especially important in fintech if you ever want your products to be adopted by slow moving financial services organizations.
Erin: You and Sri Goteti Co-founded Crowdnetic in 2011.  Crowdnetic has been tracking all of the fundraising from 18 (or more?) leading portals, including Angelist and SeedInvest, since September 2013.  If any, which trends baffle/d you?  What are your predictions for future growth in the sector?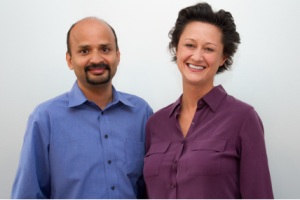 Luan: Certain trends, such as the large amount of capital commitments to real estate deals or the large number of offerings from the San Francisco/Silicon Valley area, have not really surprised us.  What has been surprising is the fact that the crowdfunded-securities industry, while having a strong and visible presence within the alternative finance industry, has still not become a household word in mainstream America.  This may all change when Title III comes into effect and opens up certain private offerings to all investors.  Our prediction is that the industry will undergo continued and increasing growth, opening up new investment opportunities and new avenues of capital formation for start-ups and small businesses.
Erin: How have you led Crowdnetic's mission is to provide market data transparency for the crowdfinance marketplace?  What regulation changes would you recommend to address and overcome such barriers?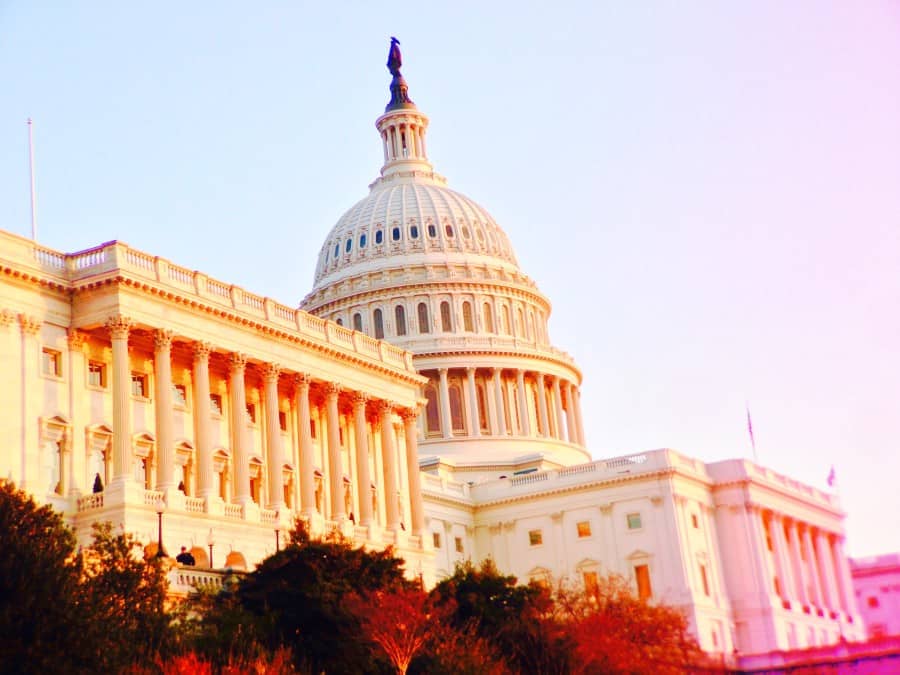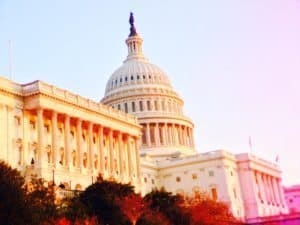 Luan: Data and information help drive decisions, and one of our core missions is to provide the transparency, accessibility, connectivity, and distribution for all this rich data. Behind the monetary figures displayed on our platform, there are a great number of datapoints and other relevant information available to all users to help them better understand the total landscape. Information is power in today's economy, and we provide this data and information in a transparent and easily accessible manner to help all industry participants make informed decisions. Regulatory changes should and probably will continue to strike the delicate balance between the administrative and other burdens to the companies involved, on the one hand, and the need for robust investor protection, on the other.
______________________________________
Main benchmarking survey link:
_____________________________________________
The study is supported by the Inter-American Development Bank (IDB), Business Development Bank of Canada (BDC), KPMG and a number of leading industry research partners
---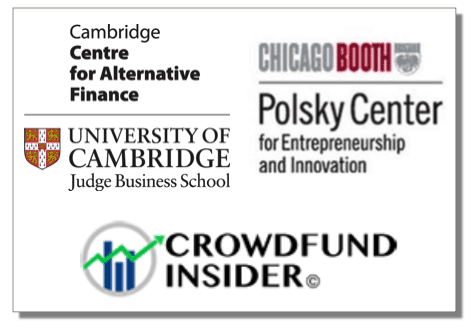 Crowdfund Insider has joined with The University of Cambridge and University of Chicago Booth School of Business to be the exclusive media partner on this benchmarking research. This interview is one of a series that includes multiple, in-depth interviews with international thought leaders and alternative finance industry pioneers from the collaborating associations.
For benchmarking research enquiries please contact:
Dr. Olena Verbenko, Chicago Booth School of Business ([email protected])
Tania Ziegler, Cambridge Centre for Alternative Finance, Cambridge Judge Business School ([email protected])
About the University of Cambridge and the University Chicago  
University of Cambridge 

This research is led by the Cambridge Centre for Alternative Finance, Cambridge Judge Business School. The Cambridge Centre for Alternative Finance is an international, interdisciplinary, academic research institute, dedicated to the study of alternative finance, which includes financial channels and instruments that emerge outside of the traditional financial system (i.e. regulated banks and capital markets).

Examples of alternative finance channels are online 'marketplaces' such as equity and rewards-based crowdfunding, peer-to-peer consumer/business lending, and third-party payment platforms. Alternative instruments include SME mini-bonds, private placements and other 'shadow banking' mechanisms, as well as social impact bonds and community shares used by non-profit enterprises and alternative currencies. The mission of the University of Cambridge is to contribute to society through the pursuit of education, learning and research at the highest international levels of excellence.

University of Chicago Booth School of Business

The University of Chicago Booth School of Business is consistently ranked among the top five business schools in the world. The school's faculty includes renowned scholars and its graduates occupy key positions in the US and worldwide. The Chicago Approach to Management Education is distinguished by how it leverages fundamental knowledge, its rigor, and its practical application to business challenges.

The school offers full and part-time MBA programs, a PhD program, open enrollment executive education and custom corporate education with campuses in Chicago, London, and Hong Kong.

Sponsored Links by DQ Promote