ThinCats Australia has posted an update on their progress and according to the platform after one year of operations the peer to peer lending platform has arranged approximately $2 million in loans. Interest rates have ranged from 11.5% to 14.5% from a group of "diverse" businesses.
ThinCats, the opposite of "Fat Cats" (like bankers), was founded in the UK in 2011.  The platform expanded its reach in 2014 by setting up shop in Australia. Borrowers may access loans of up to $2 million over periods ranging from 6 months to 5 years.  To date over 250 lenders and finance brokers are now using the platform.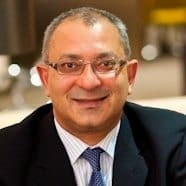 Sunil Aranha, ThinCats Australia CEO, stated the group has managed to assist SME customers who are not optimally serviced by bank or other non-bank financial institutions.
"We are disrupting the business lending sector in Australia, attracting a strong line-up of lenders and brokers to our digital platform, with a strong pipeline of loans now in place for 2016. Many of the estimated 2.1 million small-to-medium businesses, whose financial needs are often ignored by the big lenders, are waking up to marketplace lending platforms as a viable and attractive alternative."
According to the platform, Australia's banks turned into "giant building societies, lending almost exclusively against residential property".  This has created a huge void as banks rarely provided credit to businesses or individuals.
Management also revealed a new shareholder who is a "well-known finance commentator".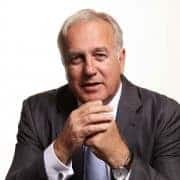 Alan Kohler has joined the ranks of  ThinCats Australia owners and said to be enthusiastic about the opportunities the role will provide him.
"I am excited to become a ThinCats Australia shareholder at a time when peer-to-peer lending is taking off in Australia," said Kohler. "Our job is to tap into the estimated 400,000 high net worth investors, whose super funds hold around $1 trillion in investable assets looking for better returns. ThinCats allows lenders to spread their risk by lending to multiple businesses at a price determined by the market, providing them with access to a fixed interest asset class that has largely been the domain of the banks."