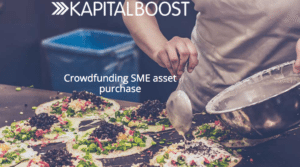 Kapital Boost has won the Social Enterprise Startup of the Year award during the inaugural ASEAN Rice Bowl Startup event held in Kuala Lumpur, Malaysia. Singapore-based Kapital Boost is the first Islamic peer-to-business (P2B) crowdfunding platform in Asia. Launched in July 2015, Kapital Boost has so far funded eight SMEs across Singapore and Indonesia.
The winner in this category is recognised for leveraging the power of business to solve social problems, while maintaining strong sustainability elements. The Rice Bowl Award is described as celebrating startups that leverage technology to propel business regionally. The selection process was decided by a "panel of distinguished international industry experts, celebrity technology innovators and illustrious entrepreneurs".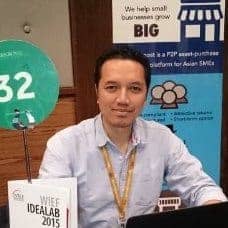 "Kapital Boost was formed to address the crucial problem of limited funding for small businesses in Southeast Asia. To be recognised as a Social Enterprise Startup of the Year in the ASEAN Rice Bowl Startup Award is an honor. We hope this award will gives us the impetus to grow faster and make a bigger impact on SMEs in the region," said Managing Partner Erly Witoyo.
Kapital Boost notes that in Southeast Asia, SME loans as a percentage of total bank loans have gradually declined to 19% from 23% in 2007. SMEs comprise around 95% of total businesses in the region and generate over 60% of total employment.

In addition to winning the Rice Bowl Award, earlier this month, Kapital Boost entered into a working partnership with Indonesia's largest SME community Tangan di Atas (TDA). Under the partnership, Kapital Boost has agreed to offer funding to TDA's members who qualify. In return, TDA will assist Kapital Boost with the verification and monitoring of its members, and the enforcement of timely payments by TDA members to Kapital Boost members (investors). The key objective of the working partnership is to promote growth for Indonesian SMEs by offering a much-needed alternative financing option.

Sponsored Links by DQ Promote