Last week, LQD Business Finance, a Chicago-based small business lending firm, announced it closed a $30 million credit facility with Route 66 Ventures. The credit facility will help LQD accelerate growth and expand lending operations nationally. The company was launched in 2013 to offer structured small business financing solutions, a currently unserved gap in the small business lending market.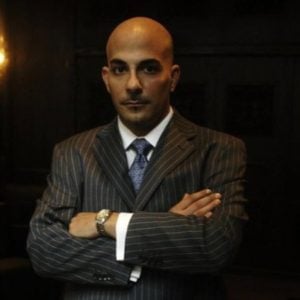 George Souri, CEO of LQD, stated:
"We are thrilled at closing this deal, and could not have better partners moving forward than the team at Route 66. Small businesses today have essentially three options: they can try to get a loan from their bank, they can turn to an online cash advance company, or they can use a P2P lender.

"Each of these options, however, has significant limitations. Since we started development, our intention was to fix the flaws in these early small business lending models and bring a company to market that has a platform which is robust enough to actually replace the bank, instead of just taking share at the margins.

"We are the only company with a comprehensive small business lending solution, and the Route 66 facility is a major step in helping us fundamentally change the way people think about small business lending."
LQD uses a proprietary risk management and underwriting software called LQD Matrix, which improves upon existing underwriting techniques by considering loan structure and price as fundamental risk factors when assessing the risk of each potential loan. This capability allows LQD to offer more options to small businesses at lower rates, while also enabling the company to manage risk more effectively.
Another advantage LQD touts is its customer acquisition model. Souri then noted:
"A significant challenge to alternative small business lenders today is customer acquisition cost. We have developed a technology-enabled customer acquisition model that significantly reduces our costs and increases our return on each dollar of CAC invested."
Jim Rothberg, a Route 66 partner, added:
"LQD is well-positioned to address a gap in the small business loan market, and we're looking forward to supporting the company's compelling growth plan.  LQD has developed exceptional credit risk management capabilities and a sustainable marketing strategy that enables it to meet the liquidity needs of small businesses in a prudent, cost-effective manner."
Sponsored Links by DQ Promote