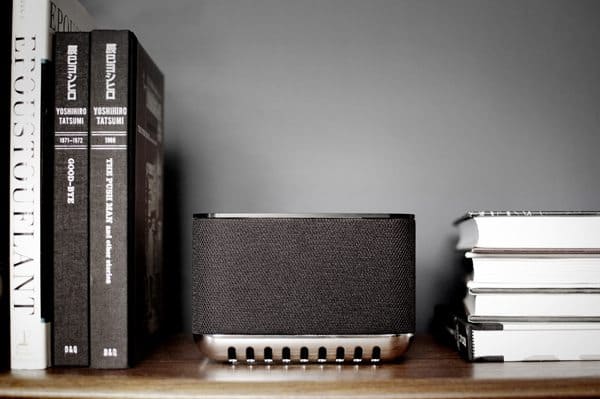 Last year, Mass Fidelity Inc.'s Indiegogo crowdfunding campaign for the Core Wireless Speaker System and Core Wireless Sub become the top crowdfunded Canadian company. Now, the company is ready to share details about its success with the funding method.
Noting what inspired the Core project, the company stated:
"The Core is the product of three years of research and development that started with one very simple question: 'Why can't a small beautiful speaker sound large and life-like?' Working in collaboration with a community of innovative scientists, engineers, designers, musicians and creative partners, the Core was developed with three key goals in mind: functional design, stunning sound and freedom for the listener. We leveraged cutting edge DSP engineering, high-density microprocessors and high definition wireless protocols to bring you the most advanced wireless speaker system ever developed."
Revealing how they prepared for the campaign, Mass Fidelity's team noted:
"First, we worked on our video. We didn't really have a budget for special effects and because our product is something you need to hear to fully appreciate how special it is, we decided to simply show it to various industry people and film their reactions . It created an emotional connection, as well as an endorsement.

"It is also important to build momentum before launch. Two weeks prior to launch, we did a media tour in order to have professional reviews ready on the day of the launch. We also engaged with our personal and professional network prior to launch to get plenty of people excited."
The company went on to discuss key marketing strategies, which were the following:
Reasons to believe: The company invited our backers to come listen in and see the product in person during demo events. It filmed the events and shared with all backers. This provided reasons to believe.
Adding another product: A lot of backers asked us about plans to make a subwoofer to go along with our speakers. Mass Fidelity analyzed feasibility and at the end of the campaign we announced we would be making it.
Extending our campaign: With the addition of the subwoofer announced at the end of the campaign, the startup decided to extend for another 30 days to allow enough time for people to purchase and get the word out on the new product.
Support: Indiegogo's Campaign Strategy Team was was tremendous in providing us insight on what worked well and what didn't with other successful campaigns.
The company also noted what it wished it could have done differently and shared advice:
"We would wait until we were in a further stage of production in order to provide better delivery expectations.

"Make sure you are ready for the tsunami. Every campaigner will warn you that you need to be dedicated to your campaign, almost 24/7, and it's true. Forget other projects! Make sure you are prepared and have a solid customer service team ready to support backer inquiries from the beginning of the campaign until delivery. Most of all, make sure you can meet your delivery promises before making them. It's not over until your product is shipping!"
In regards to the campaign's impact on its company, Mass Fidelity explained:
"The success of the campaign changed the landscape of our company. It has allowed us to grow our team in areas that need to scale to ensure the business is successful and profitable. It also helped us meet key players in the manufacturing and venture capital sectors."
The company added that The Core will be available in stores soon.
Have a crowdfunding offering you'd like to share? Submit an offering for consideration using our Submit a Tip form and we may share it on our site!